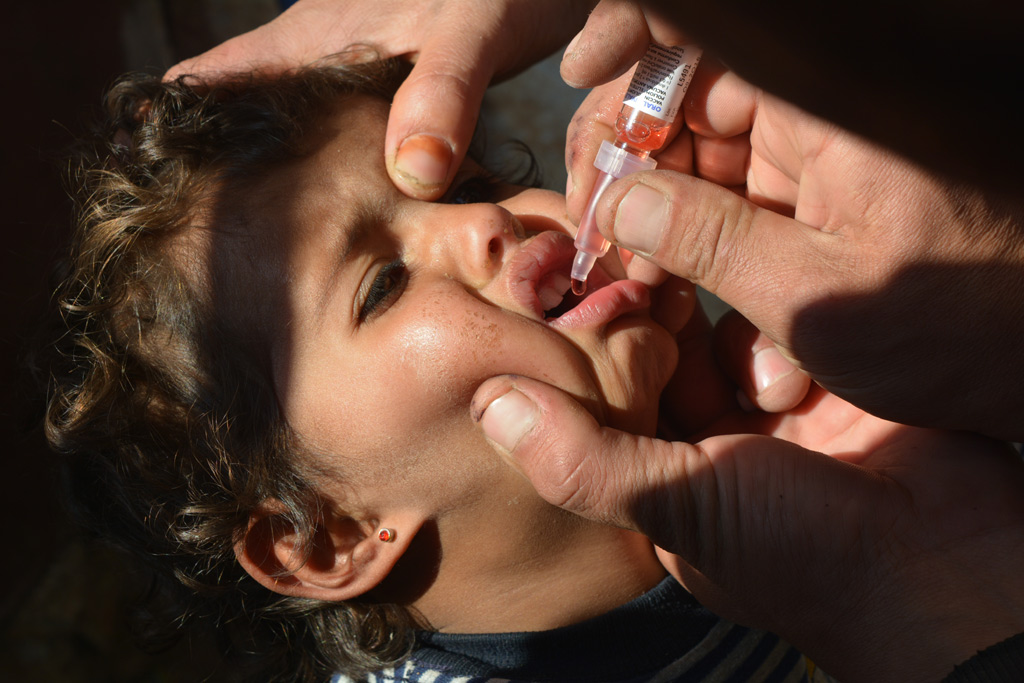 The United Nations says the first round of a vaccination campaign following a polio outbreak in eastern Syria has been completed.
Fran Equiza, the UNICEF representative to Syria, says the relief agency teamed up with the World Health Organization and local partners to vaccinate 355,000 children under 5 years of age in the country's Deir el-Zour and Raqqa provinces
Polio immunization rates have plummeted through the civil war. According to UNICEF, rates have fallen from over 80 percent in 2011, to just over 40 percent now.
The WHO confirmed a polio outbreak in the Deir al-Zour province in June. The province is contested between the Syrian government forces and Islamic State militants.
It's the second polio outbreak in this decade in Syria. Before the war, Syria was polio-free.