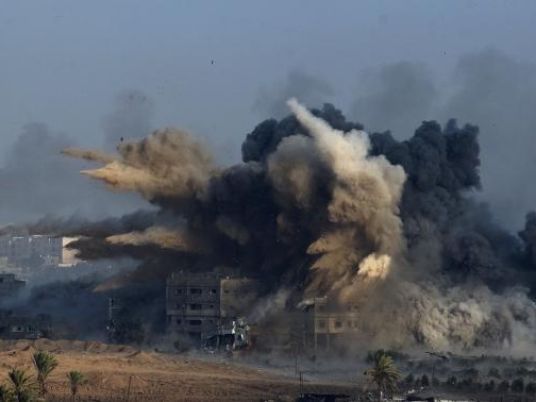 The United Nations said it would publish on Monday the results of an investigation into war crimes alleged to have been committed by both the Israeli armed forces and Palestinian militants during the 2014 Gaza conflict.
A news conference was scheduled for 1130 GMT in Geneva.
The independent UN commission of inquiry, composed of chair Mary McGowan Davis, a former justice of the Supreme Court of New York, and Senegalese lawyer and human rights expert Doudou Diene, was launched a year ago at the request of the Palestinians.
A ceasefire last August ended 50 days of fighting between Gaza militants and Israel in which health officials said more than 2,100 Palestinians, mostly civilians, were killed. Israel put the number of its dead at 67 soldiers and six civilians.
Israeli air strikes and shelling hammered the densely-populated enclave dominated by the Islamist Hamas movement, causing widespread destruction of homes and schools. Gaza militants fired thousands of rockets and mortar bombs into Israel.
Israel issued a report earlier this month arguing its 2014 Gaza offensive was lawful, a move aimed at pre-empting the release of findings of the UN investigation that Prime Minister Benjamin Netanyahu scorned as a waste of time.
Amnesty International said in late May that Hamas committed war crimes, including abductions, torture and unlawful killings, against Palestinian civilians in Gaza it accused of "collaborating" with Israel during the conflict.
Hamas has denied any wrongdoing in the Gaza conflict, saying it acted to protect Palestinians.
Palestinians joined the International Criminal Court (ICC) after the war, a move opposed by Israel, and the Hague-based court is examining possible war crimes in the conflict
William Schabas, who initially headed the UN inquiry, resigned in February following Israeli accusations of bias due to consultancy work he had done for the Palestine Liberation Organisation.
The United States, the Israelis' staunch ally in the UN Human Rights Council, accuses the Geneva forum of a long-standing bias against Israel. Washington cast the only vote against launching the investigation last July.
Keith Harper, US ambassador to the UN council, told a news briefing on June 11 that the report had "problematic origins", including its chairman Schabas.
"With respect to the other members, the one thing that they do not bring to the table is experience regarding international humanitarian law … And so we've got to sort of evaluate whether or not they had the requisite expertise," he said.
Schabas was not involved in writing the report although he took part in the research, UN officials and diplomats say.