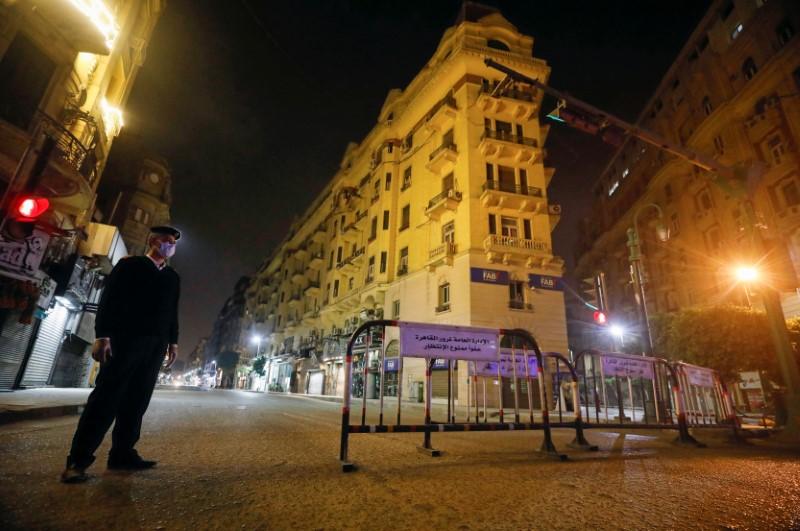 The UN has so far raised US$2 billion to combat the coronavirus crisis globally, the United Nations Resident Coordinator in Egypt Richard Dictus announced.
He added, in a Skype conversation Thursday evening on the television channel DMC, that Egypt was taking the proper course to address the crisis, saying that the situation in Egypt so far is good.

Dictus noted that people in many countries, including Japan and the US, have lost their jobs due to the effects of the current crisis.
He stressed that preventive measures in Egypt must be maintained to prevent the spread of coronavirus, pointing out that the World Health Organization has taken many measures worldwide to counter the virus.
Dictus said it was still unclear how much time the world will need to get the pandemic under control.
Egypt on Thursday confirmed 15 additional deaths and 139 new coronavirus cases, bringing the country's number of confirmed total cases so far to 1,699.
One hundred and eighteen people have died from the virus in Egypt. 
The newly infected cases are all Egyptian nationals who returned from abroad or were in contact with previously confirmed cases in Egypt, Health Ministry Spokesperson Khaled Megahed said, adding that the total number of fully-recovered cases rose to 345 on Thursday, all of whom have been discharged from isolation hospitals.
A total of 468 positive cases have been tested in Egypt, with all results now returned negative.
Forty-three cases left quarantine on Thursday.
The Egyptian government on Wednesday extended its nationwide curfew until April 23 as part of its precautionary measures to limit the spread of coronavirus.