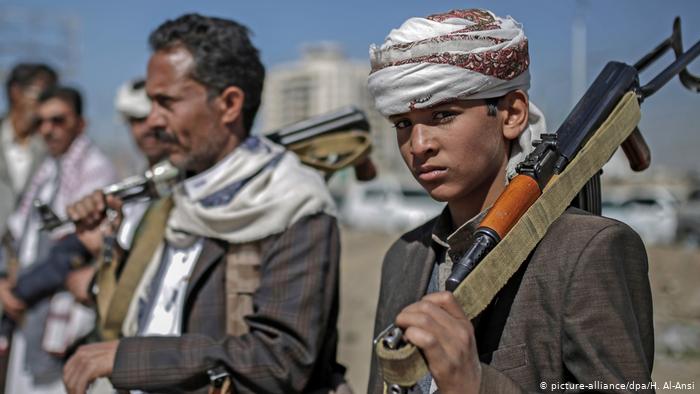 The Huthi plan to cease drone and missile attacks in Saudi Arabia "could send a powerful message of the will to end the war," Special Envoy for Yemen Martin Griffiths said on Saturday.
The Yemeni rebel group made the announcement as part of a peace initiative a day earlier, saying that "war is not in anyone's interest."
Read more: 'The war in Yemen has destroyed us'
End to war in sight?
A Saudi-led military coalition has been waging a brutal war against the Huthi insurgency in Yemen since 2015. Tens of thousands of people have died in the conflict and the UN has called it the world's worst humanitarian crisis.
In a statement from UN headquarters in New York, Griffiths welcomed "the desire for a political solution to end the conflict." He also stressed "the importance of taking advantage of this opportunity and moving forward with all necessary steps to reduce violence, military escalation and unhelpful rhetoric."
Saudi Arabia issued a cautious response on Saturday. "We judge other parties by their deeds, actions and not by their words, so we will see [whether] they actually do this or not," Foreign Minister Adel al-Jubeir said.
Read more: Covering Yemen's 'forgotten' war
Saudi oil production hit
The Huthis' announcement comes a week after drone strikes on September 14 caused significant damage to Saudi oil facilities, knocking out half the country's oil production.
Yemen's Huthi rebels have claimed responsibility, but the US and Saudi Arabia suspect Iran is behind the strike. Iran, which backs the Huthis, has denied blame.
Following the attack, United States President Donald Trump on Friday approved the deployment of US troops to Saudi Arabia. The Pentagon said the deployment, which comes at Riyadh's request, would be "defensive in nature."
dr/kl (AP, AFP)