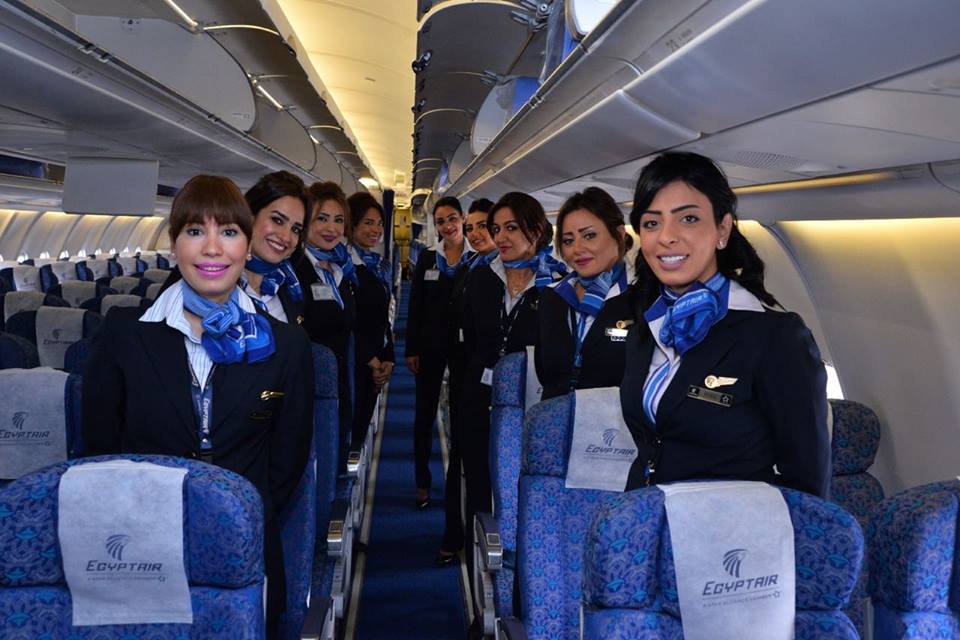 The Union of Egyptian Flight Attendants on Monday angrily responded to remarks by an MP criticising the weight and age of some female attendants employed by EgyptAir, saying her comments amounted to discrimination.
In a statement, the union said lawmaker Galila Othman's time would be put to better use if she stops "offending working people" and instead helps them deal with their concerns.
The chief job requirement for flight attendants is medical fitness, the statement added.
According to AP, Othman requested this week that the civil aviation minister face questions in parliament regarding the appearance and "proper weight" of female EgyptAir flight attendants.
Speaking to The Associated Press on Monday, she said "there are no standards. We need dress and weight codes. They shouldn't work until they are 50. We should move them to other jobs."
The union's statement added that "if the honorable member of parliament does not see (in her comments) discrimination against women, then the union calls on her to kindly fist implement her suggestions at Parliament, since it is the face of Egypt."
Othman said that she considers the union's response "inappropriate" and "offensive."
In statements to Masrawy website on Tuesday, Othman stated that she will not be responding personally to the union, and she asked for Parliament Speaker Ali Abdelaal to investigate the issue.
EgyptAir is the flag carrier airline of Egypt. According to its website, it started operations in May 1932 as the first airline in the Middle East and Africa, and the seventh airline in the world.