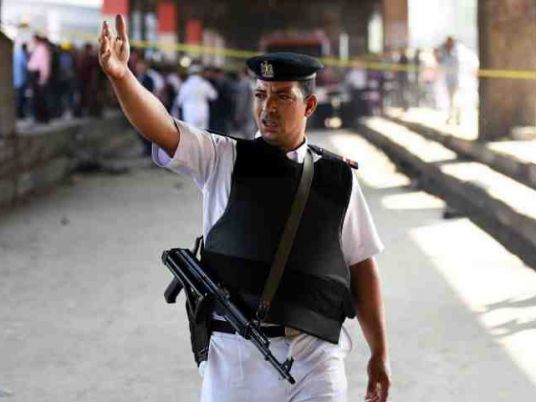 Three policemen were wounded on Monday when a bomb exploded under a traffic sentry post near a Cairo court, security sources said, the latest in a series of attacks to hit the Egyptian capital.
Bomb disposal experts defused a second device they found inside a black bag while searching the area following the blast, state news agency MENA said.
Egyptian authorities have pledged to end a wave of Islamist militant violence that has swept across the country, but sporadic attacks on high-profile locations in the city and elsewhere have continued.
The explosion, which occurred in the affluent northeastern Heliopolis district, was claimed on Twitter by Ajnad Misr, a militant group that emerged in January 2014 and has targeted security forces in and around Cairo.
"God Almighty made it possible for a company of our heroes to target a gathering of criminal security forces in the vicinity of Heliopolis Court with a bomb that led to the serious injury of two of their senior officers … and a conscript," the group's media wing said on Twitter.
A two-year insurgency centred on the Sinai Peninsula has killed hundreds of soldiers and police since the army ousted President Mohamed Mursi after mass protests against his rule in 2013.
Sinai Province, which has pledged allegiance to the militant Islamic State movement that has taken over swathes of Iraq and Syria, is the most active group.
The violence is undermining efforts by the Egyptian government to revive investment and foreign tourism crucial to the economy and stability of the Arab world's most populous country.
While the insurgency is concentrated in the Peninsula, which lies between Israel, Gaza and the Suez Canal, violence has also hit the capital.
Egypt's top public prosecutor was killed by a car bomb attack on his convoy in late June, the most senior state official to die at the hands of militants in two years.
Attacks have also targeted some of Egypt's tourism sites, including the Karnak temple in Luxor.