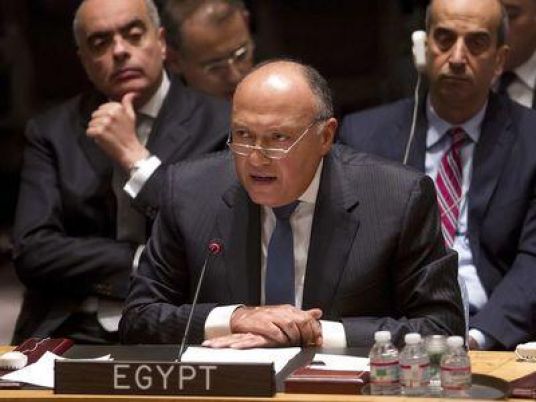 Egypt, Japan, Senegal, Uruguay and Ukraine were elected to the United Nations Security Council on Thursday, pitting Kiev against veto-power Russia in what Ukraine's foreign minister promised would not be a conciliatory two-year term.
The 193-member General Assembly elected Egypt with 179 votes in favor, Japan with 184, Senegal with 187, Ukraine with 177 and Uruguay with 185. All five were unopposed. They replace Chad, Chile, Jordan, Lithuania and Nigeria on the council on Jan. 1.
The council is made up of 10 elected members – five voted on each year – and five permanent veto-powers who are the United States, Britain, France, China and Russia. The council is the only U.N. body that can make legally-binding decisions.
Ukraine's Foreign Minister Pavlo Klimkin earlier this week described Kiev's approach to Russia as "definitely not conciliatory … the permanent member of the Security Council is an aggressor in Ukraine, waging a hybrid war against Ukraine."
Russia annexed Ukraine's Crimea in March last year, which was followed by fighting between Russia-backed separatist rebels and Ukrainian government troops in eastern Ukraine. A truce has largely held in eastern Ukraine for the past month.
A deadlocked U.N. Security Council has had more than 30 meetings on Ukraine since the seizure of Crimea. Russia's U.N. Ambassador Vitaly Churkin declined to comment on how Moscow would interact with Ukraine on the council.
There has also been an impasse in the council on how to end Syria's nearly five-year civil war. Russia, backed by China, has sought to protect its ally Syrian President Bashar al-Assad from action proposed by the United States, France, Britain and others.
It remains unclear how key regional power Egypt will act on the Security Council. Relations between Washington and Cairo have cooled, while the government of former general Abdel Fattah al-Sisi has showed signs of warming toward Moscow.
Egypt has generally avoided showing support for the Syrian president, whom Cairo's key ally Saudi Arabia believes should be ousted, but it recently praised Russia's military intervention on behalf of Assad as helping curtail the spread of terrorism.
"Egypt will undertake every effort to fulfill its responsibility and cooperation with the other 14 members of the Security Council," Egypt's Foreign Minister Sameh Shoukry said on Thursday.
Egypt also wants to play a central role in reviving the stalled peace process for Israel and the Palestinians.
Japan's U.N. Ambassador Motohide Yoshikawa said this would be Japan's 11th term on the Security Council.