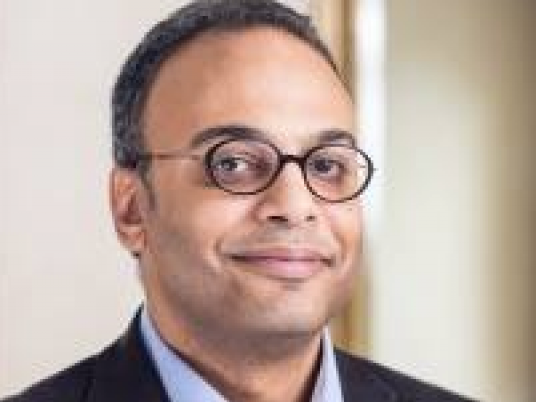 Independent investigative news website Mada Masr's reporter Hossam Bahgat was ordered to four days of custody detention pending interrogaitons by Military Intelligence over charges of reporting false, military-related news, according to the website's chief editor Lina Attalah.
Bahgat was summoned by Egypt's Military Intelligence for questioning Sunday morning. He had written investigative reports on the details of a scarcely-publicized military trial of 26 army officers convicted last August of planning a coup against president Abdel Fattah al-Sisi. He has also written about what he described was a "quasi-covert military trial" of members of the Sinai-based militant group Ansar Beit al-Maqdis (now the Sinai Province).
"The arrest of Hossam Bahgat today is yet another nail in the coffin for freedom of expression in Egypt. He is being detained and questioned by the military prosecutor for peacefully exercising his right to freedom of expression and must be immediately and unconditionally released. Any charges brought against him must be dropped," Director of the Middle East and North Africa Program at Amnesty International Philip Luther said in a
statement
issued today.
"The Egyptian military cannot continue to consider itself above the law and immune from criticism."

Meanwhile, the Committee to Protect Journalists
called
on Egyptian authorities to immediately release Bahgat .
"The Egyptian military has already indicated its contempt for the role of an independent media with a series of arrests of journalists. This latest detention is a clear attempt to stifle reporting," CPJ Middle East and North Africa Program Coordinator Sherif Mansour said. "The Egyptian authorities should release Hossam Bahgat immediately. The fact that he was questioned for so long without his lawyers present only heightens the outrage."
Demometer and the Middle East Organization for Development and Human Rights issued a joint statement demanding to halt the military trial of Bahgat.
They slammed what they described as "suppressive practices against the freedom of expression by the governing bodies of the Egyptian state," adding that Bahgat's right to a fair trial should not be violated "under the pretext of national security."
In August, the presidency approved an anti-terrorism law which stipulates a minimum of two years in prison for journalists reporting information on anti-terrorism operations that are at odds with official statements.