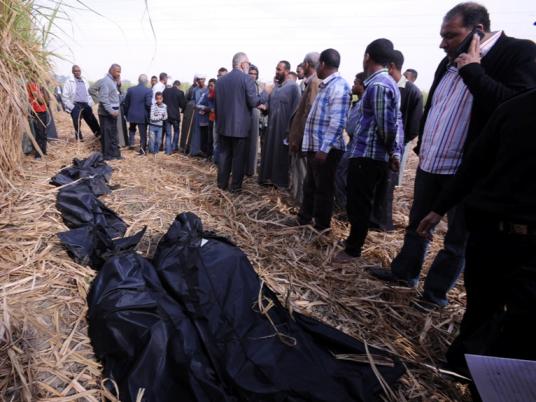 Investigations into the deadly Luxor hot air balloon crash that claimed 19 lives on Tuesday have revealed that civil aviation officials were present where the hot air balloon was parked on Luxor's west bank, and permitted it to take off. The pilot's license and the balloon's license were both found to be valid.
According to the state-run news agency MENA, the pilot, Mourad Momen is seriously injured, and is currently being treated at a military hospital in Cairo.
State TV reported earlier on Thursday that a Japanese investigation team had arrived in Cairo to support the investigation. Four Japanese nationals were among the dead.
Six bodies had already been identified and transported to embassies in the capital, said Ihsan Kamil Georgy, chief medical examiner on the case, according to the state TV website.
Georgy added that three emergency teams had been formed to examine the bodies. The medical examiner has asked embassies to contact families of the deceased for photos to helpo identify the remaining victims. If that fails, the teams will analyze DNA.
An Egyptian youth was also killed when the hot air balloon burst into fire and crashed into a field after falling 1,000 feet, Georgy said. Her body was returned to her family.