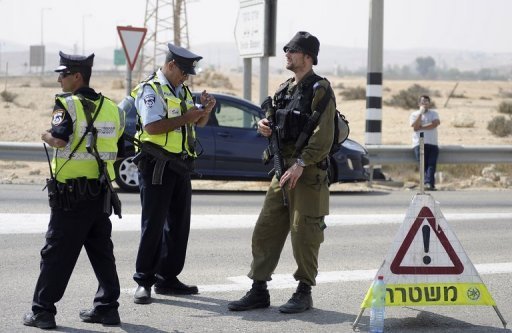 Egyptian state security declared a maximum security alert along the Egypt-Israel border Friday as army patrols began combing the area in search of militants suspected of being involved in an attack on an Israeli border patrol this morning.
Witnesses reported signficiant movement of Egyptian forces in Sinai, and also reported seeing Israeli helicopters flying along the border.
An Egyptian security source said officials will coordinate with the Israeli authorities to conduct further investigations into the attack and identify the perpetrators.
Earlier today Israeli troops shot dead three heavily armed gunmen who sneaked across the Egyptian border and ambushed troops, averting "a very big terror attack," a military spokesperson said.
"They opened fire toward IDF [Israel Defence Force] troops that were guarding the workers [building the fence] in that area. Another force that was nearby … rushed to the area and targeted those three terrorists," said spokesperson Lieutenant Colonel Avital Leibovich, saying all three were killed.
"A very big terror attack was thwarted by the response of these soldiers."