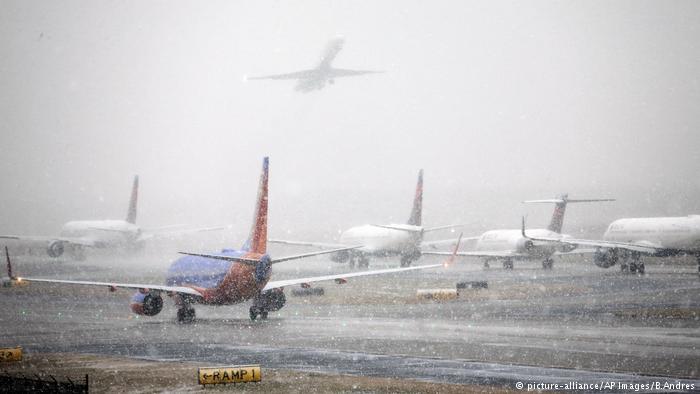 The US Department of Homeland Security (DHS) on Friday announced new security requirements for 38 countries whose citizens can currently travel to the country without visas.
The countries, which include Germany and most European Union (EU) member states, must now use US counterterrorism information to screen travelers and launch public information campaigns if 2 percent of their citizens overstay their visas.
New measures
The visa-waiver program allows citizens of 38 countries involved in the program to stay in the US for business or tourism for up to 90 days.
The DHS said Hungary, Greece, Portugal and San Marino are expected to launch public campaigns to inform their citizens as 2 percent of travelers from those countries overstayed their visas.
Roughly 20 million people travel to the US each year on the visa-waiver program.
Security in focus
Announcing the new measures, Homeland Security Secretary Kirstjen Nielsen said:
"The United States faces an adaptive and agile enemy, as terrorists continue to explore ways to reach our country and to direct, enable and inspire attacks against us."
"It's critically important we stay ahead of these threats by improving our security posture."
More to do: The measures mean that countries participating in the visa-waiver program will now have to bolster their screening processes or face exclusion from the program.
Will this impact my travel plans: The new requirements are not likely to impact how travelers reach the US. Instead, the burden is on the countries' authorities to comply.
Does this change how countries screen travelers: Yes it does. All visa-free travelers will now be screened using information contained on the US' counterterrorism database. This measure will compliment additional information provided by US authorities to visa-waiver countries.
Which EU countries require a visa for US travel: Citizens of Bulgaria, Croatia, Cyprus, Poland and Romania require visas to travel to the US. European authorities have criticized the US for limiting travel for these EU member states, threatening restrictive measures for American travelers.