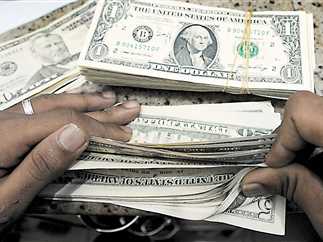 The US dollar fell to a three-year low on Wednesday after Treasury Secretary Steven Mnuchin praised the devaluation of the currency and voiced support for the US economy at the World Economic Forum in Davos, Switzerland, US newspaper The Hill reported.
The ICE dollar index, which calculates the strength of the dollar against six other currencies, fell by 0.5 percent to 89.66 on Wednesday, falling below 90 points for the first time in three years, with the previous low being 70.69 at the height of the US financial crisis, in March 2008.
The decline of the dollar comes after Mnuchin's speech to business leaders in Davos, where he said that the decline in the value of the US dollar "is good for us as it related to trade and opportunities."
"Longer-term, the strength of the dollar is a reflection of the strength of the US economy and the fact that it is and will continue to be the primary currency in terms of the reserve currency," The Hill quoted Mnuchin as saying.
The paper pointed out that the US President Donald Trump also voiced support for the dollar's weakness to help boost US exports.
Some analysts say the weakness of the dollar may also hurt US consumers by forcing them to pay more for foreign goods, it added.
The euro, on the other hand, has seen its highest gain in three years, trading at $ 1.34 on Wednesday, up from $ 1.22 on Tuesday, according to the Hill.