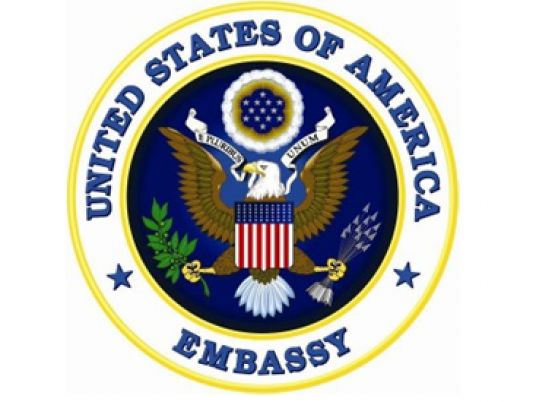 The US Embassy in Cairo issued a security alert to US citizens on Tuesday, indicating that they should avoid identifiable places of worship for the next two weeks following recent terrorist attacks on Palm Sunday that targeted churches in Alexandria and Tanta and left at least 45 people dead and over 100 injured.
These attacks signified one of the deadliest days of violence against Christians in Egypt in years, which led President Abdel Fattah al-Sisi to promptly declare a three-month state of emergency, saying the measure was necessary to efficiently wage war on terror.
On Tuesday, a statement from the US Embassy in Cairo warned its citizens to "maintain a heightened state of alert, avoiding crowds and public gatherings at all times while in Egypt."
The statement added that US citizens are reminded that the Egypt Travel Warning issued by the Department of State on December 23, 2016 remains in effect.
The issued alert states that the US Department of State warns US citizens of threats from terrorist groups in Egypt and to consider the risks of travel to the country. The warning prohibits diplomatic personnel from traveling to the Western Desert and the Sinai Peninsula outside the beach resort of Sharm el-Sheikh.
"US citizens should also avoid travel to [the above mentioned] areas. US Mission personnel are only permitted to travel to and from Sharm el-Sheikh by air – overland travel is not allowed anywhere in the Sinai Peninsula."
The statement came a few days after the twin attack that hit two churches in Egypt. The first bombing, in Tanta, north of Cairo, was inside Mar Guirgis Church during its Palm Sunday service, killing at least 27 people and injuring at least 78, the Ministry of Health said. The second, a few hours later in Alexandria, blasted St. Mark's Cathedral, the historic seat of the Coptic Pope, killing 17 people, including three police officers, and injuring 48, the ministry added.
Islamic State claimed two of its fighters wearing suicide vests carried out the attacks, and it warned of more attacks ahead.
The lS branch in Egypt had stepped up attacks and threats against Christians, who comprise about 10 percent of Egypt's 90 million people and are the biggest Christian minority in the Middle East.
On Monday, the Vatican confirmed that Pope's Francis' trip to Egypt on April 28-29 is expected to go on as planned.