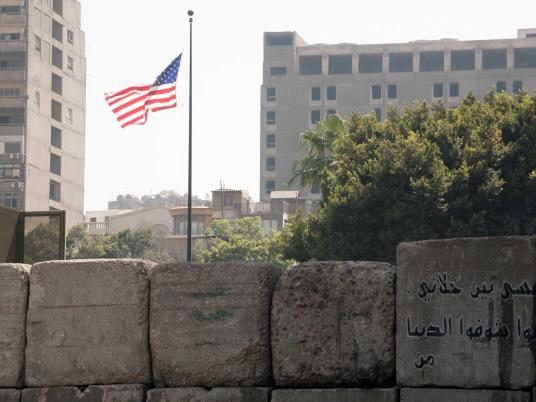 The US embassy in Cairo issued a disclaimer on Monday where it denied the contents of a widely-circulated security message attributed to the embassy warning US citizens from visiting certain locations in Cairo.
In a statement, the embassy dubbed the message as "fake," saying that real security messages always are posted on its website.
"The U.S. Embassy in Cairo is aware of a fake security message attributed to the embassy, circulating over the past 24 hours.  This security message did NOT come from the U.S. Embassy," the statement read.
In the past 24 hours, Egyptian and foreign social media users circulated the fabricated security message, which cautioned people from going to certain public places and common tourist spots around Cairo, including the City Stars and Cairo Festival malls.
Some of them noted that they had received the warning as a message to their mobile phones.