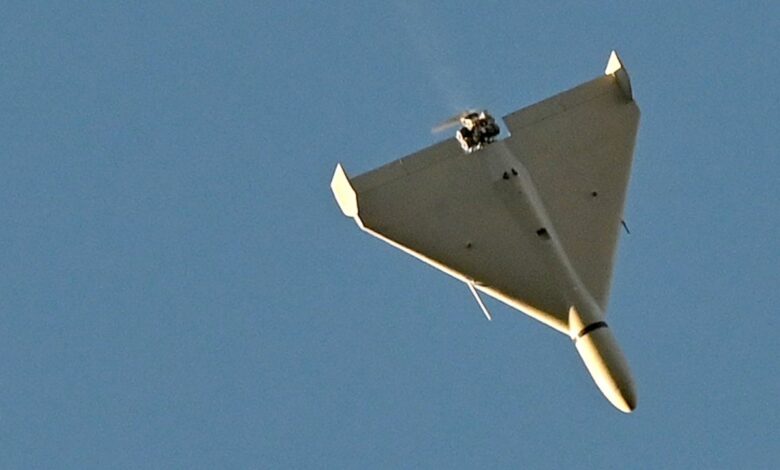 Washington
CNN
 —  The US Treasury on Friday imposed sanctions on officials tied to an Iranian defense manufacturer that designs and produces drones which have been
used by Russia in the war in Ukraine
, as well as the director of "the key organization responsible for overseeing Iran's ballistic missile programs."
Russia has used Iranian drones to barrage Ukraine, targeting civilian sites and critical infrastructure "to try to turn off the lights, turn off the heat, turn off the water for Ukrainians as they head into winter," in the words of US Secretary of State Antony Blinken.
Friday's sanctions target "six executives and board members of U.S. designated Qods Aviation Industries" and the director of Iran's Aerospace Industries Organization, according to a Treasury press release.
"We will continue to use every tool at our disposal to deny Putin the weapons that he is using to wage his barbaric and unprovoked war on Ukraine," Treasury Secretary Janet Yellen said in a statement.
"The Kremlin's reliance on suppliers of last resort like Iran shows their desperation in the face of brave Ukrainian resistance and the success of our global coalition in disrupting Russian military supply chains and denying them the inputs they need to replace weapons lost on the battlefield," Yellen said. "The United States will act swiftly against individuals and entities supporting Iran's UAV and ballistic missile programs and will stand resolutely in support of the people of Ukraine."
In a separate statement, Secretary of State Antony Blinken said "Iran has now become Russia's top military backer."
"Iran must cease its support for Russia's unprovoked war of aggression in Ukraine, and we will continue to use every tool at our disposal to disrupt and delay these transfers and impose costs on actors engaged in this activity," he said Friday.
The US has for years made efforts to deter Iran's drone program through sanctions and export controls. However, CNN reported this week that parts made by more than a dozen US and Western companies were found inside a single Iranian drone downed in Ukraine last fall, according to a Ukrainian intelligence assessment.
As Ukraine works to recover from continual Russian attacks, the Biden administration has pledged equipment to rebuild the infrastructure, as well as continued defensive support.
An initial tranche of US electrical equipment, which a US official told CNN included big items like circuit breakers, relays and disconnectors, arrived in Ukraine last month – part of a multimillion dollar pledge by the Biden administration to support Ukraine's electrical system. However, the effort to supply Ukraine with the necessary equipment to rebuild has faced logistical and supply chain challenges.