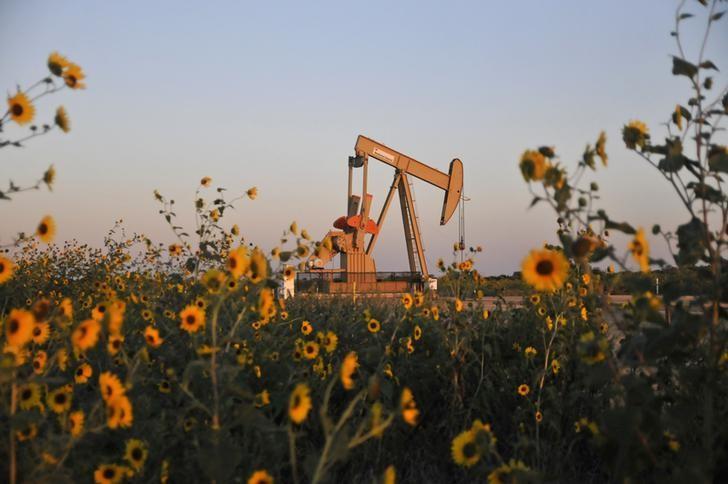 US President Donald Trump's proposal to sell half of the United States' strategic oil reserve surprised energy markets on Tuesday since it counters OPEC's efforts to control supply in order to boost prices.
The White House requested in its budget released late on Monday gradually selling off the nation's Strategic Petroleum Reserve (SPR) starting in October 2018 to raise $16.5 billion. The US SPR SPR-STK-T-EIA holds 688 million barrels, making it the world's largest reserve, and a release of half over 10 years averages about 95,000 barrels per day (bpd), or 1 percent of current US output.
The plan came out just a day after Trump left Saudi Arabia, the de-facto leader of the Organization of the Petroleum Exporting Countries (OPEC), as part of his first overseas trip.
The US has more leeway to release the SPR crude as its own production C-OUT-T-EIA has surged 49 percent over the past five years. But the move undermines OPEC's efforts to tighten global oil markets by cutting their output this year and likely into 2018.
"It will complicate the OPEC efforts to stabilize the market," said Anas Alhajji, an independent oil analyst and economist in the Reuters Global Markets Forum following the announcement.
The announcement pulled down front-month crude futures prices LCOc1 CLc1. [O/R]
However, the budget is not fixed since Congress has the final say and has rejected many White House proposals in the past.
Competing with Saudi, Russia
Following the oil shocks of the 1970s after the Arab oil embargo, members of the Organisation for Economic Co-operation and Development (OECD) started building SPR sites to hold the equivalent to 90 days' worth of a country's daily demand.
The US released supplies from the SPR amid supply concerns at the start of the Gulf War in 1991 and after Hurricane Katrina disrupted Gulf of Mexico output in 2005, and again 2011 amid concerns about lost Libyan supply.
In December, Congress approved the sale of $2 billion of crude from the SPR to pay for maintenance and repairs. The US Department of Energy sold 6.4 million barrels in January and another 10 million in February.
The White House proposal would also open areas of Alaska's arctic region to exploration. That could raise production above 10 million bpd, up from 9.3 million bpd currently, putting the US in competition with Saudi Arabia and Russia for the world's biggest oil producer.
Analysts say that soaring US shale output is the reason for the greater security in its supply.
"The US has likely become more sanguine when it comes to having a very large SPR holding, given lofty medium term forecasts for the Permian basin," said Virendra Chauhan, oil analyst at consultancy Energy Aspects, referring to a large US shale oil field.
Reporting by Henning Gloystein; Additional reporting by Florence Tan; Editing by Christian Schmollinger