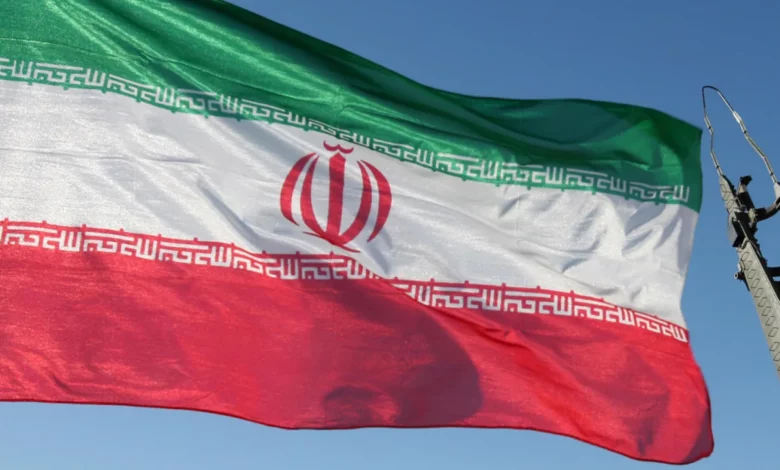 Washington
CNN
 —  The Biden administration on Thursday imposed sanctions on Iran's Islamic Revolutionary Guard Corps officials accused of
plotting assassinations abroad
, including against former national security adviser John Bolton and former Secretary of State Mike Pompeo.
Thursday's sanctions target Mohammad Reza Ansari, an official with a unit of the IRGC-Qods Force "tasked with undertaking covert operations abroad, including planning and conducting intelligence and lethal operations against Iranian dissidents and other non-Iranian nationals in the United States, the Middle East, Europe, and Africa," according to a release from the US Treasury Department.
"Ansari, with the support of Shahram Poursafi (Poursafi), an Iranian national, planned and attempted to assassinate two former U.S. government officials," the Treasury Department said.
The US Justice Department announced criminal charges last August against Poursafi for allegedly trying to orchestrate the assassination of Bolton, who served in senior national security positions during the Trump and Bush administrations, likely in retaliation for the killing of IRGC Commander Qasem Soleimani.
Pompeo was also a target of the Iranian assassination plot, according to a federal law enforcement source familiar with the investigation and a source close to Pompeo.
Thursday's sanctions also target a dual Iranian and Turkish national, Hossein Hafez Amini, who "uses his connections in the aviation industry and his Türkiye-based airline, Rey Havacilik Ithalat Ihracat Sanayi Ve Ticaret Anonim Sirketi (Rey Airlines), to assist the IRGC-QF's covert operations, including kidnapping and assassination plots targeting Iranian regime dissidents in Türkiye."
The sanctions also hit two IRGC Intelligence Organization senior officials – Rouhallah Bazghandi and Reza Seraj. According to the Treasury Department, Bazghandi "has been involved in planning and overseeing IRGC-IO operations in Iraq and Syria as well as lethal operations against Israeli nationals."
"Bazghandi has also been involved in plots to assassinate journalists and Israeli nationals in Istanbul," it said.
Seraj "has been involved in failed IRGC-IO operations in Asia and in intelligence operations targeting U.S. citizens," it said.
"Seraj previously led the IRGC-IO Special Operations Division, which is focused on special activity against Israel, where he was responsible for a series of failed operations targeting Israeli nationals," it added.
"The United States remains focused on disrupting plots by the IRGC and its Qods Force, both of which have engaged in numerous assassination attempts and other acts of violence and intimidation against those they deem enemies of the Iranian regime," Under Secretary of the Treasury for Terrorism and Financial Intelligence Brian Nelson said in the press release. "We will continue to expose and disrupt these terrorist activities and efforts to silence opposing voices, particularly those who advocate for respect for the universal human rights and freedoms of the Iranian people."