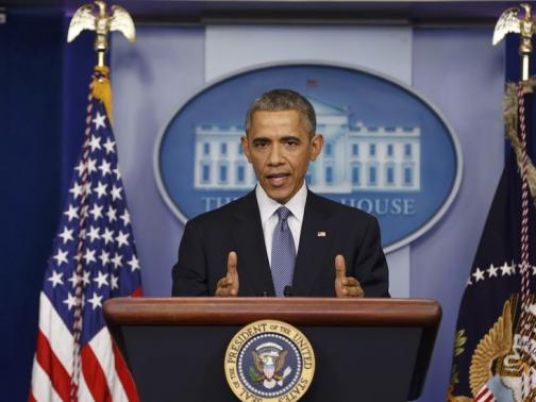 Russia gave the United States advanced notice before launching a "significant number" of strikes in Syria on Tuesday targeting the Islamic State stronghold of Raqqa but a US official said the former Cold War foes were still not coordinating militarily.
France has appealed to Washington and Moscow to join in a grand coalition to fight the Islamist group that controls swathes of Syria and Iraq and has claimed responsibility for Friday's attacks in Paris.
But Washington, which fiercely opposes Russia's support for Syrian President Bashar al-Assad, has been at pains to stress that any communication with Moscow was aimed at ensuring pilot safety. The two countries struck an agreement on air safety protocols in October.
"The Russians did provide us notice prior to conducting these strikes, via the Coalition Combined Air Operations Center in Qatar," the defense official said, speaking on condition of anonymity.
French warplanes, operating within a US-led coalition, also hit targets in Raqqa on Tuesday, targeting a command center and a recruitment center for jihadists. French defense officials said the United States had stepped up intelligence sharing, enabling Paris to identify more specific targets.
The US defense official ruled out the possibility that the United States and Moscow were coordinating targets.
"We do not coordinate or collaborate in any way with Russia on its activities in Syria," the official said.
The US official said that Russia had advised the United States ahead of Tuesday's strikes its intention to use both sea-based cruise missiles and long-range bombers.
The Russian strikes on Raqqa came as Russian President Vladimir Putin vowed to hunt down those responsible for what the Kremlin said was a bomb that brought down a Russian airliner over Egypt and to intensify air strikes against Islamists in Syria.
Russia, which began its strikes in Syria at the end of September, has always said its main target is Islamic State. But most of its bombs in the past hit territory held by other groups opposed to Assad, including Western-backed rebels.