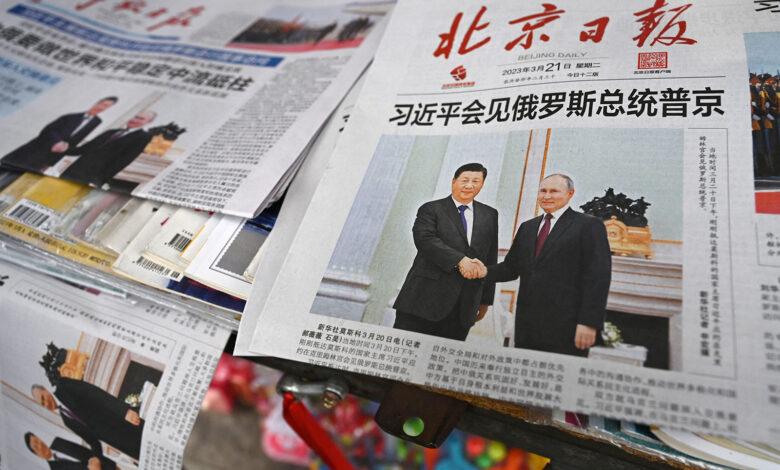 Xi Jinping sits down for a second day of talks with Russian President Vladimir Putin on Tuesday but Western allies remain skeptical of any breakthrough over the war in Ukraine with Washington saying the Chinese leader's visit provides "diplomatic cover" for Moscow.
The first day in Russia for Xi was a carefully choreographed show of bonhomie with a brass band serenade, a photo op and lunch with his "dear friend" Putin — but it is the second day where the two leaders are set to get to work.
The key question of global interest hanging over the talks is whether any outcomes will impact the conflict in Ukraine, where Russia continues an onslaught that has triggered a mass humanitarian crisis and left tens of thousands dead.
China in recent weeks has attempted to portray itself as an aspiring broker of peace, calling for ceasefire and peace talks in a vaguely-worded position paper released last month.
Putin on Monday said Russia had "carefully studied" China's proposals and promised "an opportunity to discuss this matter," according to a Kremlin readout.
But there has been wide skepticism of China's position on resolving the conflict, centered on concerns that nothing offered by Beijing so far reflects Ukraine's demand that all Russian troops withdraw from its territory.
US Secretary of State Antony Blinken on Monday hit out at Xi's visit, remarking that it came just days after the International Criminal Court in The Hague issued an arrest warrant for Putin.
"China feels no responsibility to hold the Kremlin accountable for the atrocities committed in Ukraine, and instead of even condemning them, it would rather provide diplomatic cover for Russia to continue to commit those very crimes," Washington's top diplomat said.
Any calls for a ceasefire "that does not include the removal of Russian forces from Ukrainian territory would effectively be supporting the ratification of Russian conquest" as it would "allow President Putin to rest and refit his troops, and then restart the war at a time more advantageous to Russia," he added.