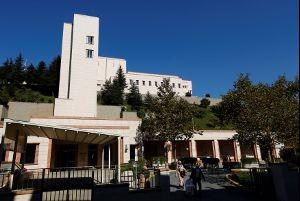 A US delegation has asked Turkey for information and evidence regarding consular staff whose detention has led to a diplomatic rift and suspension of visa services, private HaberTurk television channel reported on Wednesday.
Two locally employed US mission staff have been arrested in Turkey this year. In May, a translator at the consulate in the southern province of Adana was arrested and two weeks ago a Drug Enforcement Administration (DEA) worker was detained in Istanbul.
Turkish police want to question a third worker based in Istanbul. His wife and daughter were detained last week over alleged links to the network of US-based cleric Fethullah Gulen, blamed by Ankara for orchestrating the abortive putsch. They were later released.
Turkish President Tayyip Erdogan has accused U.S officials of sheltering him in their Istanbul consulate.
HaberTurk said the US delegation which arrived i Turkey this week laid out four conditions to solve the visa crisis, including Turkey providing information about investigations into consulate workers and evidence related to the DEA worker Metin Topuz and the other worker who is being sought.
Erdogan's spokesman said last week Topuz had been in contact with a leading suspect in last year's failed military coup. Turkish media reported similar accusations against the translator in May. The US embassy in Ankara has said such accusations are baseless.
The US delegation told Ankara that if the contacts which Turkish authorities are seeking to investigate were undertaken on the instructions of the consulate, the employees should not have been arrested, HaberTurk said.
Private news channel CNN Turk quoted Turkish foreign ministry sources saying the ministry would not accept pre-conditions to the talks.