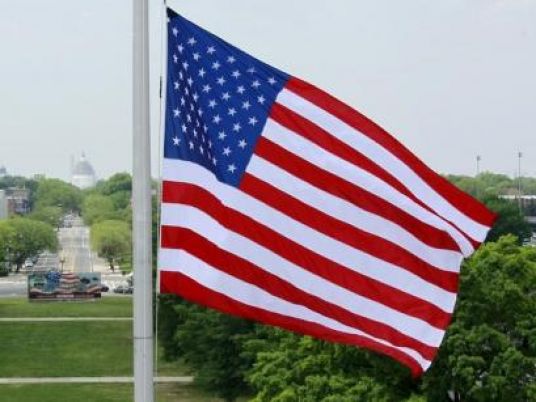 The US Department of State issued a message  on Wednesday warning citizens to consider the risks of traveling to Egypt due to the presence of IS and other militant groups in the country's northern region. The cautionary statement highlighted the heavy security measures undertaken by the Egyptian government at major tourist sites such as Sharm El-Sheikh and Hurghada.
However, it noted that terrorist groups have executed multiple attacks in Egypt, targeting government officials and security forces, public venues, tourist sites, civil aviation and other modes of public transportation and diplomatic facilities. The message also shed light on recent attacks on religious sites, namely, local Coptic churches and people associated with them.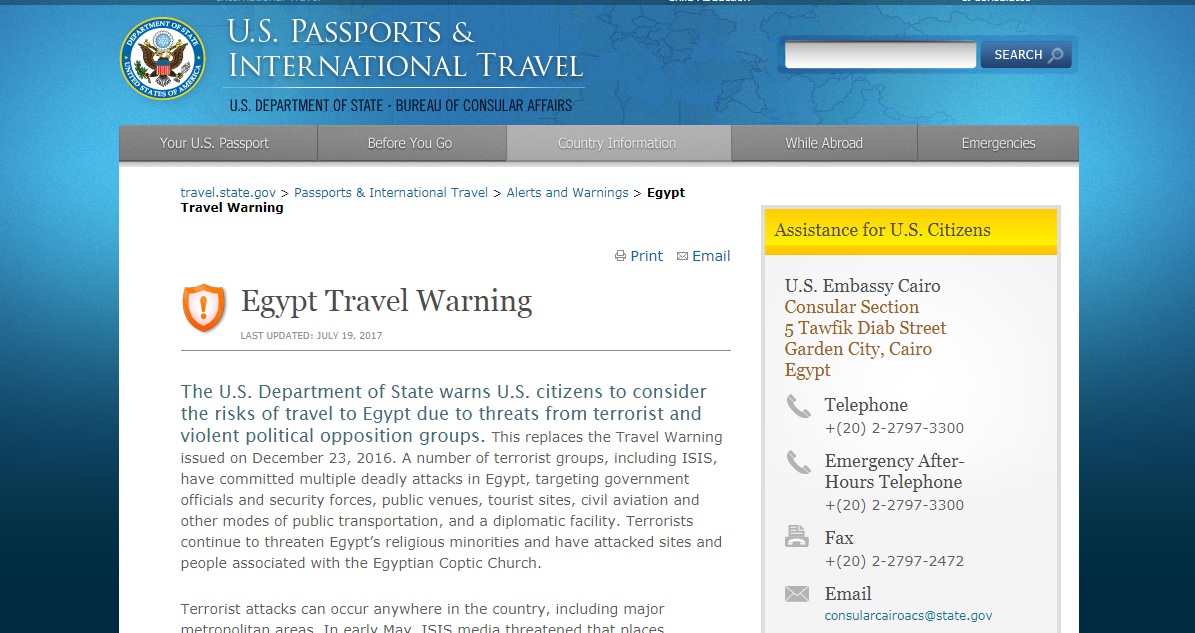 "Terrorist attacks can occur anywhere in the country, including major metropolitan areas. In early May, ISIS media threatened that places associated with Westerners, Christians, or the Egyptian military and police could be struck at any time," the US Department of State's website published.
Meanwhile, the official spokesperson of the Egyptian Foreign Affairs Ministry Ahmed Abu Zeid denied on Wednesday that the US government banned its citizens from travelling to Egypt, deeming it a misinterpretation. Abu Zeid said in a telephone interview with privately–run TV channel Sada El Balad that the warning message released by the US Department of State is dedicated to US Mission personnel in Egypt and that the travel prohibition is imposed on them alone.
"Overland travel is not allowed anywhere in the Sinai Peninsula, but US Mission personnel are permitted to travel to and from Sharm El-Sheikh by air," the warning message read.