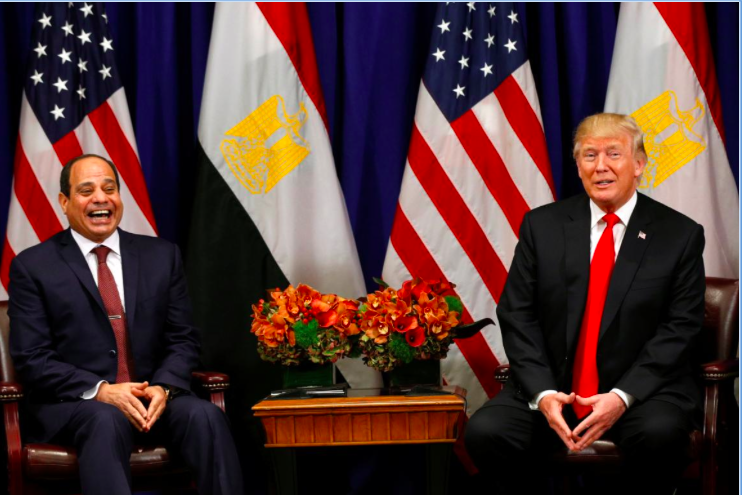 The United States will consider resuming some suspended military assistance to Eypt, US President Donald Trump said on Wednesday.
The U.S. government last month decided to deny Egypt $95.7 million in aid and to delay a further $195 million over human rights concerns.
Asked if he would restart military to aid to Egypt, Trump told reporters as he began a meeting with Egyptian President Abdel Fattah al-Sisi: "We're going to certainly consider it."
On Aug. 27, sources said the Trump administration decided to "reprogram" $65.7 million in fiscal year 2017 Foreign Military Financing funds and $30 million in fiscal year 2016 Economic Support Fund funds. "Reprogramming" means these funds would be used for other purposes and would not go to Egypt.
The administration made a separate decision to withhold $195 million in fiscal year 2016 Foreign Military Financing funds which, had it not acted, would have expired and ceased to be available at the end of the current fiscal year on Sept. 30.
These sums are relatively small in comparison to US aid flows to Egypt historically. According to a March 2017 report by the bipartisan Congressional Research Service, between 1948 and 2016 the United States gave Egypt $77.4 billion in bilateral foreign aid, including $1.3 billion a year in military aid from 1987 to the present.