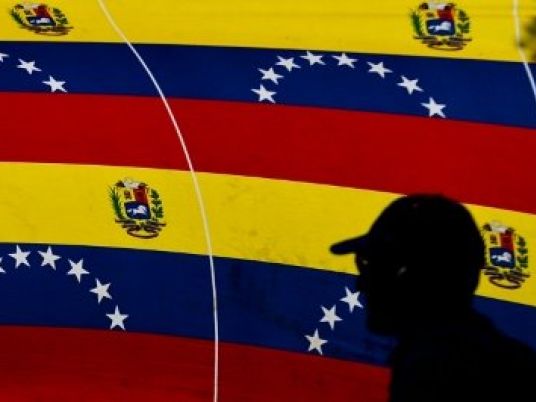 Dialogue between the Venezuelan government and opposition could provide a platform from which they could request help from the international community, US Under Secretary of State for Political Affairs Tom Shannon said on Friday.
Shannon held talks with Venezuelan officials, including President Nicolas Maduro and opposition figures, in Caracas this week amid a punishing economic crisis in the South American nation. A date had not been set for another round of talks, he said.
During the visit, Shannon also met with former Spanish Prime Minister Jose Luis Rodriguez Zapatero. He, along with former presidents Martin Torrijos of Panama and Leonel Fernandez of the Dominican Republic, are trying to facilitate talks between the government and the opposition.
Given the diametrically opposed views of each side in Venezuela, internationally mediated talks outside Caracas could help address their differences, Shannon said.
"The hope [is] that this can be used not only to address political differences but also to create a platform from which both the government and the opposition can ask for help from the international community to address some of the very significant crises that Venezuela faces now," Shannon told reporters.
"It is up to the two parties to determine whether or not the facilitators are the right ones. Our view is that they are at this point," he added.
Shannon did not specify what type of help Venezuela could ask for.
His three-day visit comes amid increasing concern among Venezuela's neighbors about the situation in the South American OPEC nation.
Once among Latin America's most prosperous nations, Venezuela has plunged into unrest and a harsh economic slowdown. Long lines for food and medicines have led to protests and opposition calls for a recall referendum to remove Maduro.
Despite protests from Venezuela's Foreign Minister Delcy Rodriguez, a majority of member states from the 34-nation Organization of American States (OAS) on Thursday backed a move by OAS chief, Luis Almagro, to "invoke" the organization's democratic charter on Venezuela.
While the move could eventually lead to Venezuela's suspension, there is currently little appetite within the regional bloc to suspend Venezuela, with all member states favoring dialogue as a first step.
Shannon said Venezuela felt "uncomfortable" with the OAS process, adding: "They don't like being called out."
"My hope is that we will have a follow up date in the very near future," he added.