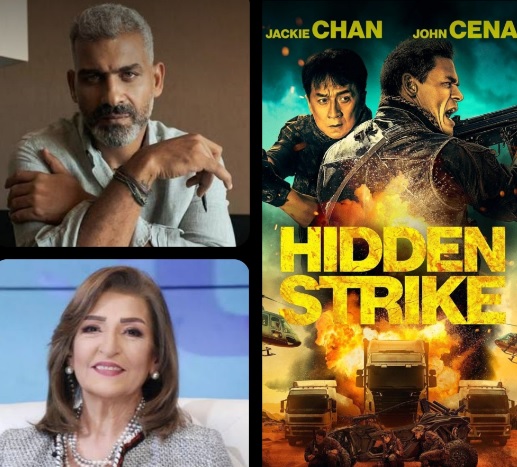 Egyptian actress Laila Ezz al-Arab announced, on Saturday, the release of the international action movie 'Hidden Strike' (2023) in cinemas, which features Hollywood action star John Cena and Chinese actor Jackie Chan alongside Egyptian star Hany Adel.
"Finally, the movie is in cinemas after I had lost hope," Ezz al-Arab wrote on her account on Instagram.
The film tells the story of a retired Chinese military soldier turned private security contractor assigned to remove workers from an attacked refinery in Iraq.
He joins forces with a former US Marine when he learns that the attackers' goal is to steal gasoline from this refinery.
The two former Special Forces soldiers have to escort a group of civilians along Baghdad's "Highway of Death" to the safety of the Green Zone.
The terrorists plan to use the workers as leverage to steal oil from the company, and Jackie Chan and John Cena must use their skills to rescue the workers while at the same time stopping the terrorists.