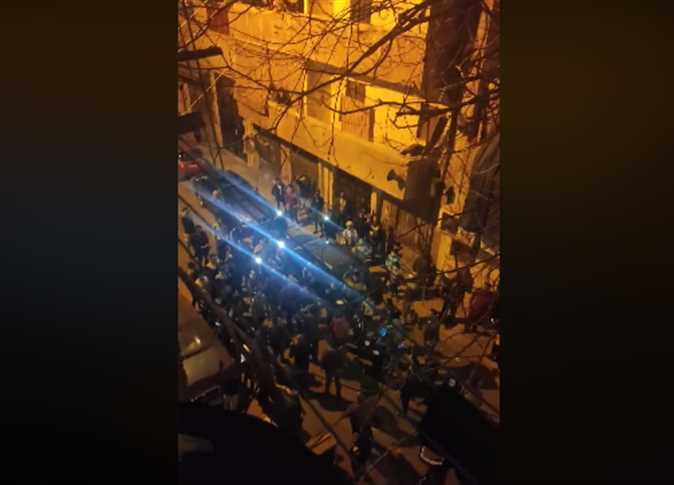 Dozens of people in Alexandria Governorate's Sidi Bishr neighborhood gathered for a march in which they prayed to God to prevent the spread of coronavirus (COVID-19), despite warnings about the importance of social distancing to limit the spread of the highly contagious virus.
The marchers chanted "God is greatest" while other residents on balconies shouted back their support.
https://www.facebook.com/100001003044754/videos/2986334501409955/
Egypt's Dar al-Iftaa has warned on its official Facebook page against street gatherings, saying: "Any call to gather citizens now in the streets or anywhere under any slogan or pretext is malicious and violates Islamic law."
"Adherence to the instructions of competent authorities to protect people from epidemics and diseases is a religious and national duty, and whoever violates (instructions) under any pretext is committing a sin," it added.
Egypt announced on Monday 39 new coronavirus cases and five additional deaths, bringing the total number of cases confirmed so far in the country to 366.
Nineteen people have died from the virus in Egypt, in addition to two senior military officials — Major General Khaled Shaltout, who succumbed to the virus on Sunday, according to Spokesperson for the Egyptian Armed Forces Tamer al-Rifai, and Major General Shafie Abdel-Halim Dawood, according to The Associated Press.
Egypt has implemented strict measures to help curb the spread of the virus.
Egypt's government shut down schools for two weeks starting March 15 and suspended flights beginning on Thursday, March 19 at 12 pm and lasting until March 31.
The Prime Minister also moved on March 19 to close all restaurants, cafes, cafeterias, casinos, nightclubs, bars, malls, shops and mobile food carts nationwide, from 7:00 pm until 6:00 am each day through March 31. Stores selling essential foodstuff and pharmacies have been exempted.
Authorities suspended Friday prayers and congregational prayers in mosques nationwide on March 21 and churches were closed across the country over the weekend as well.
Meanwhile, museums and tourist sites across the country have been shut down through March 31 to undergo sterilization and workers in hotels and resorts in Cairo and Giza have been reduced by half.
Photo courtesy of Al-Masry Al-Youm.