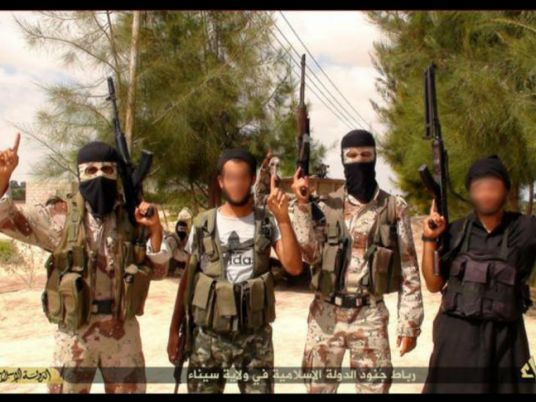 An online video, purportedly from Islamic State's Egypt affiliate, showed on Wednesday a Croatian hostage who said the group would kill him in 48 hours if Muslim women in Egyptian jails were not freed.
Croatia's foreign ministry reported on July 24 that a group of armed men had abducted a Croatian citizen in Egypt, identified as T.S.
In the video, titled "A Message to the Egyptian Government" and which was posted on online forums, a man is seen kneeling and wearing a short-sleeved orange jumpsuit. He identified himself as Tomislav Salopek, 30-years-old, from Croatia, who worked for French company CGG.
Reuters could not immediately verify its authenticity. If confirmed it would be the first known video featuring a Western hostage held by Sinai Province, which changed its name from Ansar Bayt al-Maqdis after it pledged allegiance to Islamic State.
"The Croatian government is doing everything possible to resolve this difficult situation. Taking into account the difficult and sensitive circumstances, we cannot provide any more detailed information at this moment," the Croatian foreign ministry said in a statement.
A masked militant in fatigues stands near Salopek, a knife visible in his hand. The black flag of Islamic State is propped up behind Salopek.
"The soldiers of Islamic State … Wilayet Sinai catched me at Wednesday, July 22, 2015. They want to substitute me with the Muslim womans arrested in Egyptian prisons. This matter have to be achieved before 48 hours from now. If not, the soldiers of Wilayet Sinai will kill me," Salopek said, reading from a note against a desert backdrop.
Wilayet Sinai is the Arabic name for Sinai Province.
The Egyptian Interior Ministry and Foreign Ministry did not comment on the video. The military spokesman and the presidency could not be reached for comment. CGG, which specialises in oil and gas geology, was not available for comment.
The timing of the video came as Egypt prepared to inaugurate the New Suez Canal, a megaproject that is the centrepiece of President Abdel Fattah al-Sisi's plans to revitalise the country's economy.
Sinai Province is the most active insurgent group in the Sinai Peninsula, the epicentre of an insurgency in Egypt.
Hundreds of soldiers and police have been killed since the army ousted Islamist President Mohamed Morsi after mass protests against his rule in 2013.