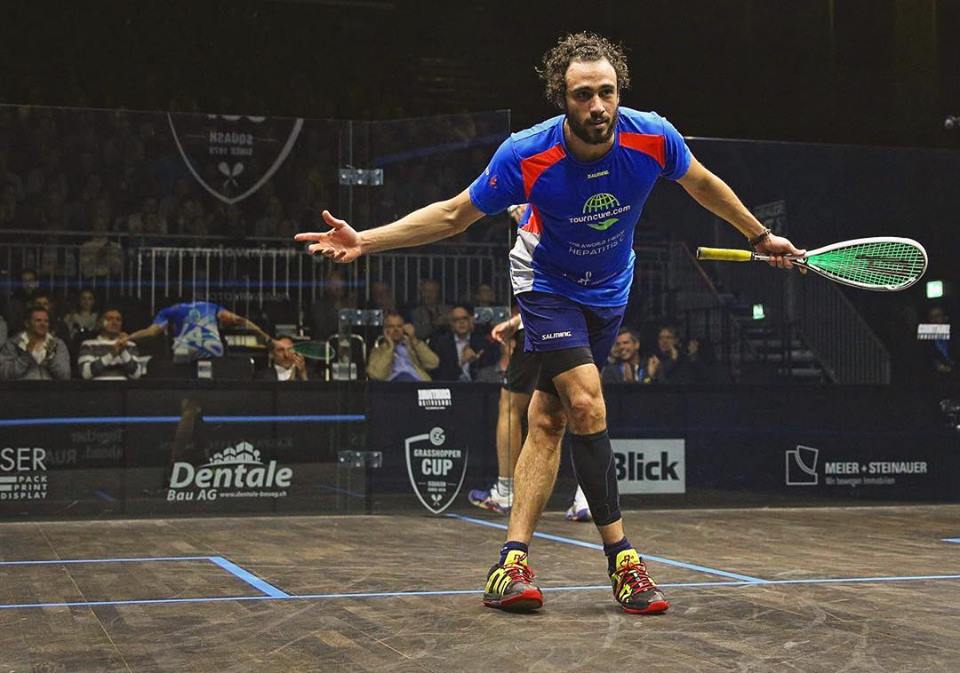 Egyptian international and former world's number one squash champion Ramy Ashour announced on Monday his retirement from professional squash after about 15 years on squash courts.
Ashour, 31, won two joiner world champion titles, three senior world championship titles, and stayed at World's No.1 for 21 months between 2010 and 2013.
He has been ravaged by injury over the past decade, suffering a range of hamstring and knee issues. The latter has kept him out of action since last May.
Ashour was also voted in the summer of 2018 as the second greatest male player of all time behind Pakistan's Jahangir Khan, with thousands of squash fans taking part in a poll conducted by the Professional Squash Association (PSA).
The former announced his retirement in a video he posted on Facebook.
https://www.facebook.com/TeamRamyAshour/videos/1295940260584145/
"During my 25 years on the squash court, I won a combined eight World Championships (including senior, junior and team), and I never loved anything more than I have loved the game of squash. Squash has given me so much, but also took a lot from me physically and mentally," Ashour said.
"While I look towards the next stage of my journey, I have to thank the people who have been with me every step of the way. First of all, my parents and my brother, who have always been there, have always been my biggest supporters and motivators, and shared with me my best and worst times.
"Last but not least, I want to say that I am grateful for all of you [the fans], the people I don't know personally, who have always believed in me. You guys are the biggest reason I was always pushing to win," he said.
PSA Chief Executive Alex Gough was among those to pay tribute to Ashour. He said in statement on PSA's website that "Ramy has inspired countless aspiring squash players around the world and is without a doubt one of the most talented players the game has ever seen."