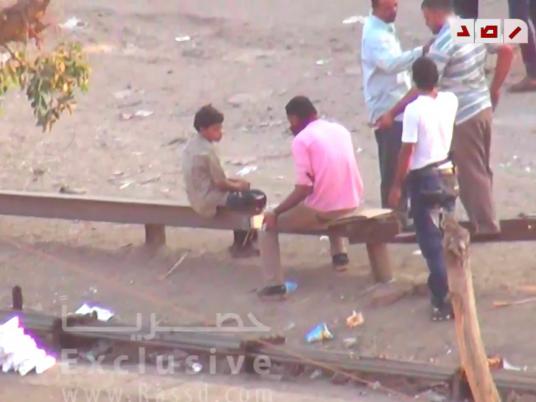 Social networking users have been circulating a video showing a group of young men selling drugs in broad daylight.
The Rassd news network, which posted the video on its website Monday, says that it was recorded in Dorwa village in Monufiya.
It displays several drug dealers showcasing the drugs in the daytime, alongside a large amount of weapons.
The network called on the Interior Ministry to investigate the video and the areas in question and confront criminal groups operating during the day without interference from law enforcement. The network also included names and descriptions of the dealers.
Drugs trafficked into Egypt are mostly consumed by the domestic market, particularly marijuana, known as "bango" in Egyptian vernacular, which is grown in Egypt.
Last September, Egyptian police seized a 15 ton truckload of marijuana, the biggest drug seizure in the country's history, on its way out of the Sinai Peninsula en route to the Nile Valley.