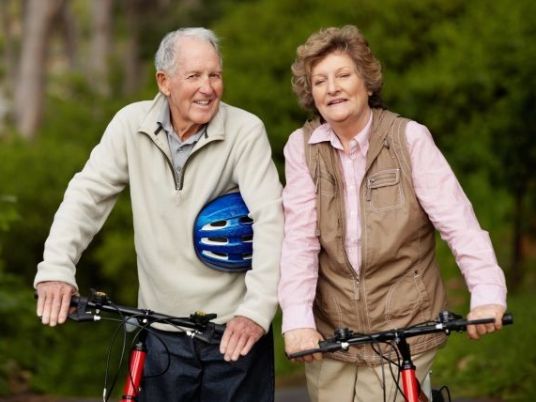 Two new studies published this week have provided yet more evidence to suggest that staying active as we age, through working or volunteering, can promote both physical and mental health and wellbeing, especially in seniors.
Published in the The Journals Of Gerontology, Series B: Psychological Sciences and Social Sciences, the first study was carried out by researchers from Georgia State University and Florida State University and looked at the effect of working or volunteering on physical functioning in 13,268 participants aged between 50 and 62.
Previous studies have not examined how working or volunteering affects physical functioning, such as the ability to walk a block or climb a flight of stairs, despite maintaining high levels of physical functioning being one of the most important factors in healthy ageing and reducing mortality.
As part of the study participants reported whether they had worked full-time or part-time or volunteered over the past year, with the survey also assessing a variety of areas involved in physical functioning. Conditions such as high blood pressure, diabetes, cancer, lung disease, heart problems, stroke or arthritis were also declared by the participants.
The results showed that those working full-time or part-time or volunteering up to 100 hours per year had on average fewer chronic conditions and a reduced risk of chronic conditions leading to physical disability, with those who remained active in these areas showing a higher level of physical functioning than those who didn't.
A British study that focused solely on volunteering also found positive results, finding that volunteering in later life could benefit mental and emotional health and wellbeing.
Published online in the journal BMJ Open, researchers from the University of Southampton and the University of Birmingham looked at 66,343 responses from British adults aged 15 and over who took part in the British Household Panel Survey (BHPS) which ran over several years, between 1991-2008.
The survey included a range of questions on leisure time activities including volunteering, and also assessed mental health and emotional wellbeing using the twelve-item General Health Questionnaire (GHQ-12).
The results showed that across the whole sample, the average GHQ score was best (lowest) among those who volunteered frequently, and was worst (highest) among those who never volunteered.
The positive effect of volunteering was seen from age 40 and up to age 80 and beyond, with a peak between age 45 to 50, a decline from midlife up to 75, and then another increase from around 80, leading researchers to suggest that volunteering may be of particular benefit to older people, especially those who live in isolation, providing them with a sense of purpose and increased social networks.