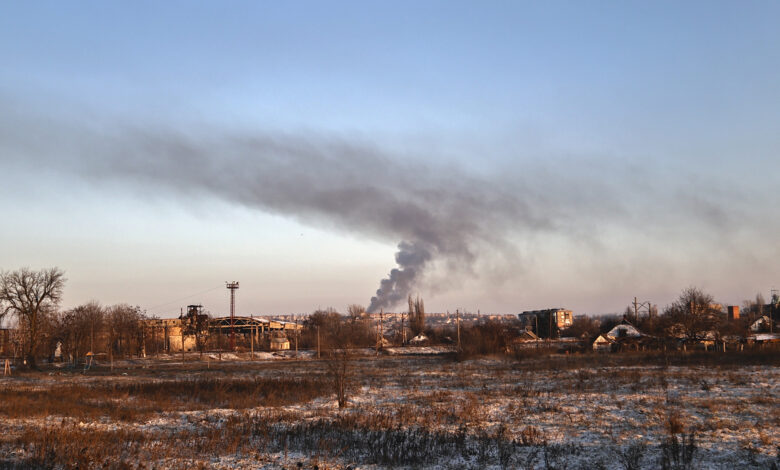 The head of Russian private military company Wagner has said Kyiv is defending Soledar with "honor," as the fierce battle for control of the mining town in eastern Ukraine intensifies.
Yevgeny Prigozhin posted on Telegram that "the hardest, bloodiest battles are being fought" for control of Soledar, which has seen some of the heaviest fighting along the front line in Ukraine in recent days.
Wagner forces are "exclusively" working to capture Soledar, Prigozhin said over the weekend, describing the mines underneath Soledar and Bakhmut as a "network of underground cities."
Soledar is located 15 kilometers (9.3 miles) north of Bakhmut in the greater Donetsk region, which has been held by Russian-backed separatists since 2014 and is one of four Ukrainian regions that Moscow claims as Russian territory in violation of international law.
The move for Soledar by Wagner would be strategically important to the ultimate capture of Bakhmut, as a way of enveloping the city from the north and disrupting Ukrainian communication lines.
Ukrainian President Volodymyr Zelensky previously said Russian forces were focusing their manpower on capturing Soledar.
"Their [Russian] greatest efforts on Soledar … it is extremely difficult – there are almost no undamaged walls left. Everything is completely destroyed, there is almost no life left," he said Monday.
"Thousands of their people have been lost: The whole ground near Soledar is covered with the corpses of the occupiers and scars from the blows. This is how madness looks like," Zelensky added.