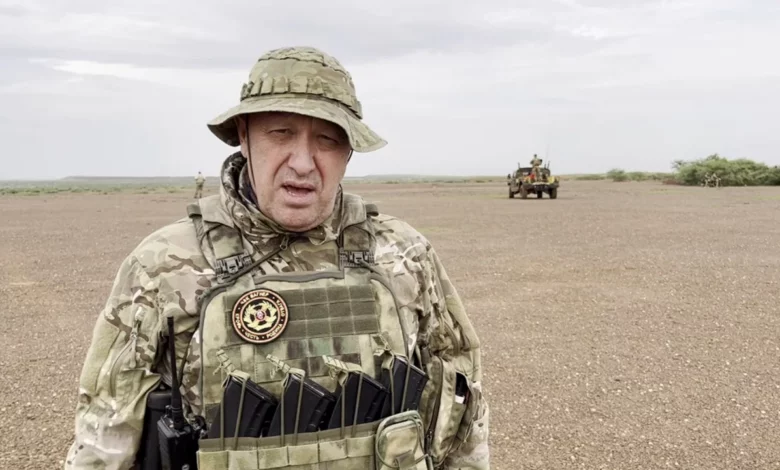 Russian investigators have confirmed that Wagner boss Yevgeny Prigozhin was among the 10 people killed when their plane crashed Wednesday, after carrying out genetic tests.
Prigozhin, who led a failed uprising against the Kremlin, had previously been named as one of those on board the private plane, which crashed in a field northwest of Moscow while en route to St. Petersburg, but until now authorities had stopped short of confirming he died.
"As part of the investigation of the plane crash in the Tver region, molecular genetic examinations have been completed," a statement published on the Russia's Investigative Committee's Telegram channel read.
"According to their results, the identities of all 10 dead were established, they correspond to the list stated in the flight sheet," It said.
Also killed was Dmitriy Utkin, a trusted lieutenant of Prigozhin's since the beginning of the Wagner Group, and Valeriy Chekalov, a senior aide to Prigozhin. Three crew members died.
Prigozhin's shadowy lifestyle and use of security precautions prompted rumors he was not on board. At a makeshift memorial for him in St. Petersburg this week CNN found a couple who thought Prigozhin's death was orchestrated to allow the Wagner boss to be deployed onto other missions to benefit Russia.
The crash came two months to the day after Prigozhin's attempted mutiny against Russia's military leadership.
Prigozhin was once an elusive figure, who grew in prominence after his Wagner group delivered some rare battlefield successes for Russia in its invasion of Ukraine. But he became an increasingly strident critic of the Russian campaign and its leadership.
In June, Prigozhin and his Wagner troops seized key military sites and marched toward Moscow, where the Kremlin had deployed heavily armed troops to the streets. But before they could face off, a deal was struck that ended the rebellion and sent Prigozhin and his fighters to neighboring Belarus.
It marked the biggest challenge to Russian President Vladimir Putin's rule in 23 years. It also painted a target on Prigozhin's back, with some experts speculating the warlord was a dead man walking.
It is not clear yet what caused the crash, but US and western intelligence officials that CNN has spoken to believe it was deliberate. US President Joe Biden suggested on Wednesday that Putin may have been involved. "I don't know for a fact what happened, but I'm not surprised," he said.
To date, no evidence has been presented that points to the involvement of the Kremlin or Russian security services in the crash. The cause of the incident remains unknown and Russian authorities have launched a criminal investigation.
Kremlin spokesman Dmitry Peskov denied claims that the Kremlin might have been involved in the crash, calling such speculation an "absolute lie."
in his first comments on the crash, Putin called Prigozhin "talented" but said he had made "serious mistakes in life." The two have known each other since the early 1990s when they both rose in influence after the collapse of the Soviet Union.
Russia appears to be now trying to rein in groups like Wagner, with Putin signing a decree ordering that paramilitary fighters swear an oath to the state.
Alex Stambaugh, Katharina Krebs and Heather Chen contributed reporting.