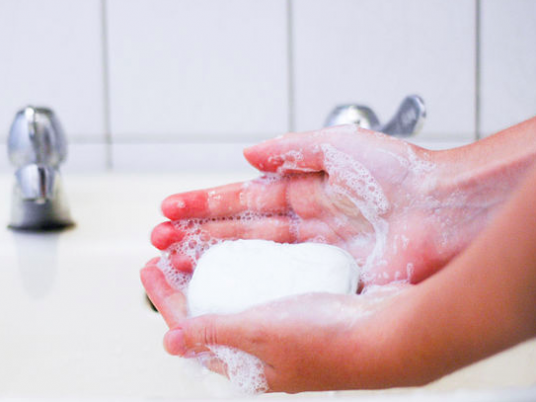 World Hand Hygiene Day (May 5) is the opportune moment to remember that germs are primarily transmitted by your hands and that something as banal as washing them can be incredibly effective in preventing infectious diseases.
Started in 2009 by the World Health Organization (WHO), World Hand Hygiene Day's global campaign this year is "Save Lives: Clean Your Hands." The challenge aims to heighten the awareness of both health professionals and the public by reminding them that "everything begins with hand hygiene."
May 5 this year also marks the tenth anniversary of the WHO's program "Clean Care Is Safer Care," which primarily target medical and health centers.
The WHO reiterates that "you can prevent infections with good hand hygiene and for less than $10." And yet it is estimated that health professionals ignore these guidelines in more than 60% of interactions with patients in which hand hygiene is required.
The WHO recommends that washing your hands should be done with water and soap, or, lacking those, with an alcohol-based solution.
The key steps to a good wash include humidifying or wetting your hands, then rubbing the palms against each other, the top of the hands, wrists and nails, going all the way to the tips of your fingers for at least 20 or 30 seconds, all the while interlacing your hands in order to clean the area between the fingers. It is then recommended you dry your hands using a single use towel.
Hands should be washed at least:
– before every meal
– before preparing food
– before handling a newborn or young child
– after wiping your nose
– after coughing or sneezing
– before and after any contact with a sick person
– after every trip to the bathroom
Washing your hands allows you to decrease the propagation of common infections like colds, the flu, respiratory problems or viral gastroenteritis.