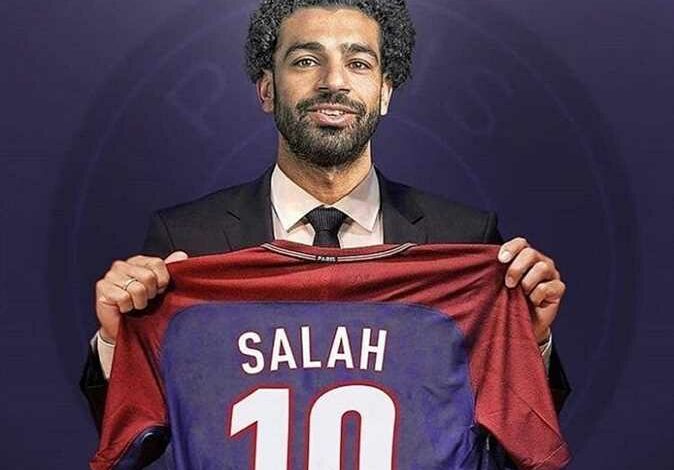 Liverpool coach Jurgen Klopp surprised Mo Salah's fans with a statement about the Egyptian star and Liverpool striker, saying the club has done all it could to renew Salah's contract with Liverpool.
Salah is the top scorer in the English Premier League for the current season, with 19 goals, far ahead of his closest rivals, Sadio Mane and Diogo Jota, the Reds' stars, with 12 goals.
English reports revealed new developments related to negotiations for the renewal of Salah's contract.
The British radio, "Capital FM", said that Liverpool had agreed to renew Salah's contract, adding that the player's weekly salary would reach 450,000 sterling pounds a week
The British radio added that the Egyptian pharaoh will sign the new contract in the coming period, after his agent Ramy Abbas, agreed on the contact's terms with the Reds' management.
In its report, the radio stated that the weekly salary that Salah will receive in the English Premier League will reach LE9.3 million per week, equivalent to LE37 million per month, or more than LE430 million a year.
Liverpool wants to keep Salah in the team, but there is a dispute between the two parties over the salary, as Salah whose contract expires after a year and a half on June 30, 2023 and he wants to earn 400,000 sterling pounds per week.
"Of course we cannot do much more, that's how it is, I think meanwhile it is Mo's decision, pretty much…I think the club did what the club can do. There's nothing more to say about it from my point of view, it is exactly like it should be at the moment," Klopp said on the sidelines of a press conference.
"Nothing happened further, so no signing, no rejection or whatever so we just have to wait for that, it's completely fine, there's no rush in this situation," he added.