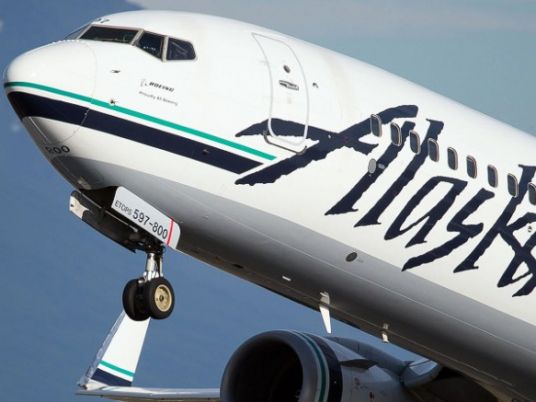 Good news has been in short supply the last 12 months, but for nervous fliers there's one ray of light: 2016 was one of the safest years in aviation history.
Despite some high-profile accidents, the number of airplane crashes has in fact been steadily declining over the last 20 years.
And for those still keen to analyze the field, there's the annual announcement of AirlineRatings.com's safest airline award.
This year the aviation analyst named 20 leading carriers as the world's best at ensuring passenger protection.
And, for the fourth year in succession, the Australia-based website says Australian carrier Qantas leads the 425 airlines it monitors when it comes to aviation safety.
AirlineRatings.com, which launched its annual listing in 2013, says Qantas "remains the standout in safety enhancements and operational excellence" with no recorded fatalities since the advent of jet travel.
Completing the top 20 in alphabetical order are: Air New Zealand, Alaska Airlines, All Nippon Airways, British Airways, Cathay Pacific Airways, Delta Air Lines,
Etihad Airways, EVA Air, Finnair, Hawaiian Airlines, Japan Airlines, KLM, Lufthansa, Scandinavian Airline System, Singapore Airlines, Swiss, United Airlines, Virgin Atlantic and Virgin Australia.
Standout in safety
"Our top 20 safest airlines are always at the forefront of safety innovation, operational excellence and the launching of more advanced aircraft like the A350, 787 and 777X," says AirlineRatings.com editor Geoffrey Thomas.
But when it comes to the world leader, he and his team have no doubt: "Over its 96-year history Qantas has amassed an amazing record of firsts in safety and operations and is now accepted by the British Advertising Standards Association as the industry's most experienced carrier."
AirlineRatings.com says Qantas has led the way in the development of the Future Air Navigation System, the use of the Flight Data Recorder to monitor plane and later crew performance, automatic landings using Global Navigation Satellite System as well as precision approaches around mountains in cloud using RNP.
The organization also named its top 10 low-cost airlines for 2016.
These are, in alphabetical order: Aer Lingus, Flybe, HK Express, Jetblue, Jetstar Australia, Jetstar Asia, Thomas Cook, Virgin America, Vueling and Westjet.
Unlike a number of low-cost carriers, these airlines have all passed the rigorous International Air Transport Association Operational Safety Audit (IOSA) which has more than 1,000 audit items.
Incidents and accidents
AirlineRatings.com's rating system takes into account audits from aviation's governing bodies and lead associations as well as government audits and the airlines' fatality records.
It also examines airlines' operational histories, incident records and operational excellence.
American Airlines and Emirates dropped out of 2016's top 20 lists due to incidents and accidents they suffered in the last 12 months.
British Airways and Delta Air Lines both had serious incidents in 2015, but have now moved back into top slots for 2016.
AirlineRatings.com says if an airline has a crash that involves the death of a passenger and/or crew members it will automatically lose a star from its safety-rating rankings for a period of 10 years.
Of the 425 airlines surveyed, 148 have the top seven-star safety ranking but close to 50 have just three stars or fewer.
A total of 10 airlines qualified for just one star, all from Indonesia, Nepal, Afghanistan and Surinam.