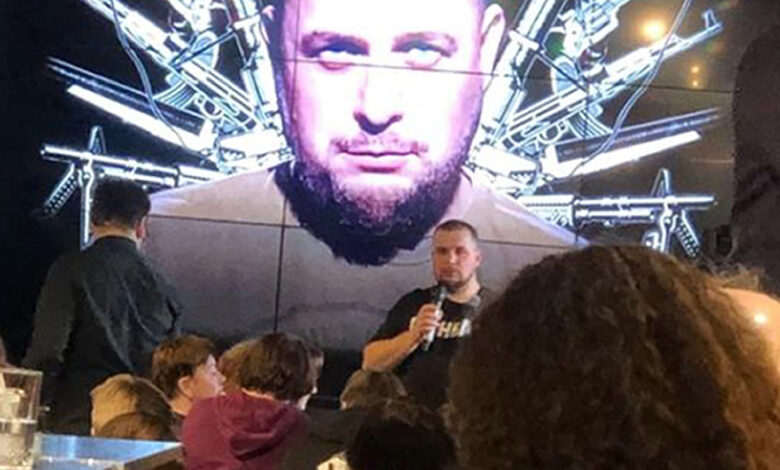 Vladlen Tatarsky, who was killed in an explosion at a cafe in St. Petersburg on Sunday, was one of Russia's most outspoken and ultranationalist military bloggers, known for his ardent pro-war commentary and occasional criticism of Moscow's battlefront failures.
His hardline views in support of the war were unremittingly hostile towards Ukraine, and made little distinction between civilian and military targets. At one point, he wrote: "At least a little distracted from constantly thinking how can we quickly kill all the enemies."
He made perhaps his most infamous remark last September from inside the Kremlin, as the illegal annexation of four Ukrainian regions was sealed.
"I congratulate everyone, everyone who waited till this moment. We will defeat everyone, we will kill everyone, we will rob everyone we need. Everything will be as we like," he said.
Tatarsky's real name was Maxim Fomin, but he borrowed his alias from the protagonist of the novel "Generation 'P," by Russian author Victor Pelevin.
The character is a failed poet who becomes an ad writer. The novel is set in the early years of Boris Yeltsin's time as Russian leader and is meant to be a criticism on the corruption and consumerism of the era.
While an enthusiastic supporter of the Russian invasion, Tatarsky was among a small but influential group of military bloggers sometimes critical of the way the campaign was conducted. Tatarsky later told CNN that he was not criticizing the entirety of what the Kremlin continues to call Russia's "special military operation" but "individual episodes," and he still believed Russia would achieve its goals in Ukraine.