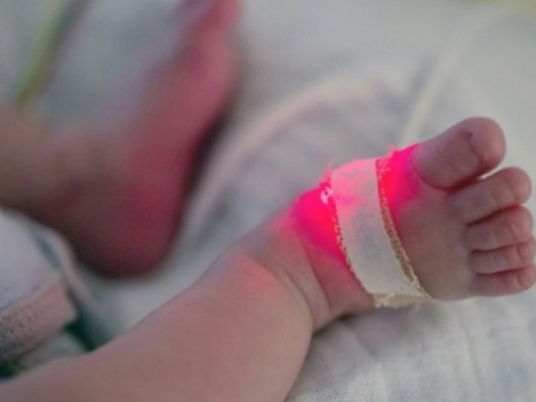 Some babies born just a week or two premature may later be developmentally unprepared for kindergarten, and screening these children at age two may not accurately predict whether they will be among the ones most at risk for falling behind in school, a new study suggests.
Researchers assessed kindergarten readiness at school age for 4,900 children born full-term and 950 late preterm infants, born up to about three weeks early. The late preterm kids were 52 percent more likely to be unprepared, the study found.
"At this point we cannot tell which babies will do the worst and may need increased interventions prior to school entry, although our study suggests that socioeconomic status plays a large role as well as gestational age," said lead study author Dr. Melissa Woythaler of Massachusetts General Hospital in Boston.
Pregnancy normally lasts about 40 weeks, and babies born after 37 weeks are considered full term.
Roughly 75 percent of premature babies arrive between 34 and 37 weeks gestation, when they are considered late preterm, the researchers note in the journal Pediatrics.
In the weeks immediately after birth, premature infants often have difficulty breathing and digesting food. These early arrivals can also encounter longer-term challenges such as impaired vision, hearing, and cognitive skills as well as social and behavioral problems.
Woythaler and colleagues quizzed a nationally representative sample of five- and six-year-olds in age-appropriate skills associated with success in reading, math, and expressive language. The kids born late preterm had significantly lower scores in all three areas, and had higher odds of severe impairment.
The premature babies in the study were less likely to be white, born to college-educated or married mothers, or from families living above the poverty level.
The children whose mental health assessments at age two indicated significant or mild developmental delays were more likely to later have kindergarten readiness scores in the bottom 5 percent.
Two-year-olds who had normal mental health scores or only mild delays rarely scored in the bottom 5 percent on the kindergarten readiness tests. About 92 percent of full term infants and 89 percent of late preterm babies with decent mental health scores landed above the bottom 5 percent on kindergarten tests.
One shortcoming of the study is its focus on severe impairment, which may overlook some children with school difficulties, the researchers acknowledge.
It's also possible that some variables that contribute to late preterm births also influence children's performance on mental health and school readiness tests, said Veronica Hinton, a neurology researcher at Columbia University who wasn't involved in the study.
"Given that multiple factors seem to contribute to falling in the lower 5 percent on school readiness measures – including living in an impoverished household, primary language other than English, lower maternal education, and black maternal race, as well as late preterm (birth) – it is reasonable to believe that the reasons why some late preterm children are at risk are multi-factorial," Hinton said by email.
While the study found many children improved between age two and kindergarten, it doesn't clearly show why this may have happened or whether certain children may have received extra care or support, noted Dr. Margaret Kern of the University of Melbourne.
Parents of late preterm infants can do a lot to put development on track for optimal kindergarten readiness, Kern, who wasn't involved in the study, said by email.
"Reading, playing games, and spending time with the infant are helpful," Kern said. "The early relationships to the primary caregiver and others are important – don't let iPads and technology take your place."
SOURCE: bit.ly/1DDhwRZ Pediatrics, online August 10, 2015.