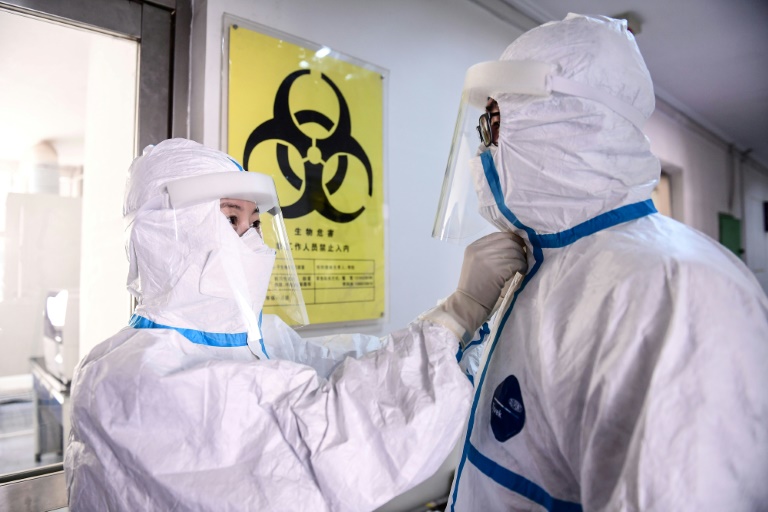 The World Health Organization announced on Wednesday that there are only two confirmed cases of the novel coronavirus in Egypt so far.
The organization published a tweet on its official Twitter page: "The World Health Organization confirms that so far the number of cases that have been confirmed with Covid 19 are only two cases for two non-Egyptians. (The two patients) as well as those who were in contact with them were dealt with professionally."
It added that preventive measures have been imposed to reduce the risk of the infection's spread, in accordance with the standards of the organization.
The second coronavirus case in Egypt, a Canadian national, was moved to quarantine, along with 1,500 others who may have had indirect contact with him, and a medical team was also sent to his place of work, now under two-week quarantine.
On Wednesday, the Greek Health Ministry announced that it had registered a new coronavirus case in an individual who had recently visited Egypt and Israel, bringing the total number of infections in Greece to 9.
Meanwhile, the French Minister of Health announced on February 28 that six new coronavirus infections had been recorded in the country, including two people coming from Egypt, who were reported to be in serious condition. Canada also registered one case of coronavirus in an Egyptian tourist.
On February 29, the World Health Organization in Egypt issued a statement saying that the location and source of the cases recorded in France and Canada were under investigation.
Over 3,000 cases of COVID-19 have been recorded in the Middle East so far, with Iran, one of the hardest-hit countries outside mainland China, recording 92 deaths as of Wednesday.
Italy confirmed 107 deaths from the respiratory illness on Thursday, despite efforts to lockdown 11 cities, with South Korea having reported nearly 6,000 cases of COVID-19, the highest number outside China.
The virus has spread to 80 countries and territories worldwide, killed upwards of 3,200, and infected over 95,000 people, prompting governments around the world to issue travel restrictions and cancel various events, with numerous airliners moving to suspend or ground flights as well.
An official at the International Air Transport Association said Monday that airlines in the Middle East so far have incurred losses estimated at US$100 million amid the coronavirus outbreak.