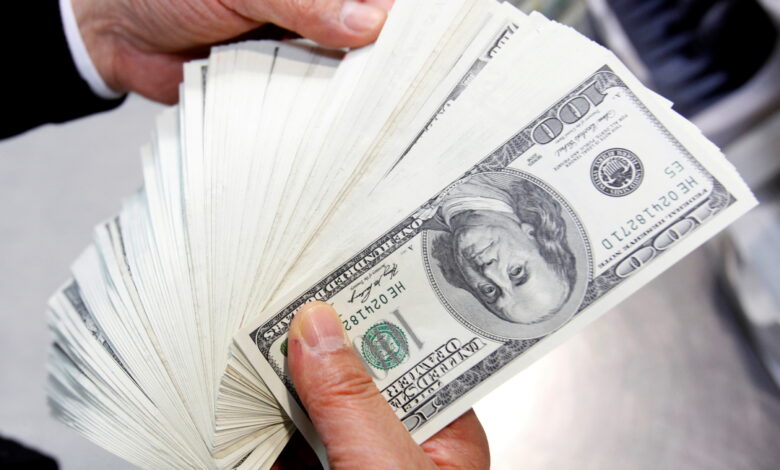 Citigroup anticipates that the Central Bank of Egypt may resort to delaying the devaluation of the Egyptian pound against the US dollar until at least the end of June, which has prompted traders to lower their expectations regarding the devaluation.
Credit rating institutions are calling on the Egyptian government for a more flexible exchange rate which reflects the country's external financing needs, according to supply and demand.
A flexible exchange rate is also a major demand of the International Monetary Fund, since it signed a financing agreement with Egypt worth three billion dollars at the end of 2022.
Bloomberg reported Citigroup analyst Luis Costa saying that allowing another sharp drop in the pound before the end of Egypt's fiscal year on June 30 could hamper the government's goal of running a budget deficit of 6.5 percent and stabilizing the debt-to-GDP ratio.
According to Costa, the Central Bank of Egypt will also probably wait for "bumper tourism" revenues of about $14 billion to filter through the economy before deciding on the need for another pound recalibration.
"The CBE will likely not engineer another aggressive pound devaluation over the next month or so," Costa wrote in a note.
Speculation indicates that another currency devaluation is approaching, the fourth since March 2022.
The US dollar is currently circulating in the official sector at LE30 pounds and between LE38 and LE40 at the black market.
Gulf countries are waiting for more certainty about the currency before they fulfill their promises to provide billions of dollars in investments, while the government sought to attract two billion dollars from the implementation of the offering program before the end of the current fiscal year (end of June).