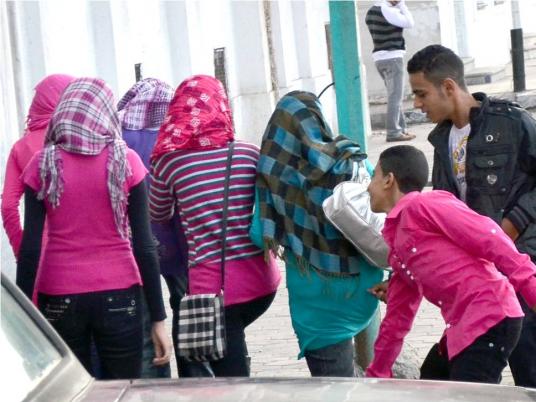 Mervat al-Talawy, head of the National Council for Women, said that sexual harassment is one the most common problems facing girls and women in the streets and public places.
In a statement issued by the council on Sunday, Talawy warned of the danger of sexual harassment poses to the security and safety of the community, noting that the council is concerned with spreading awareness of the severity of the problem, along with participating in activities with civil society.
A hearing on Monday will seek to find effective solutions to reduce harassment, she announced.
Talawy added that the council is seeking to develop a media policy to reduce the phenomenon of sexual harassment, and to develop awareness in cooperation with Al-Azhar, the Coptic Orthodox Church, civil society and concerned government agencies. She pointed to the council's adoption of a number of successful domestic and international initiatives to reduce harassment.
The session will include testimonies and statistics about sexual harassment in the streets, as well as covering the social and psychological consequences, in addition to research on how to activate Egyptian anti-harassment laws.
Several organizations, parties and initiatives organized a protest against harassment on Thursday at the presidential palace to demand that President Mohamed Morsy issue legislation to criminalize physical violence against women, and proposal a bill criminalizing harassment.
In 2008, a survey conducted by the Egyptian Center for Women's Rights said that 62 percent of Egyptian men reported harassing women, while 83 percent of Egyptian women reported having been sexually harassed. Nearly half of women said the abuse occurred daily.