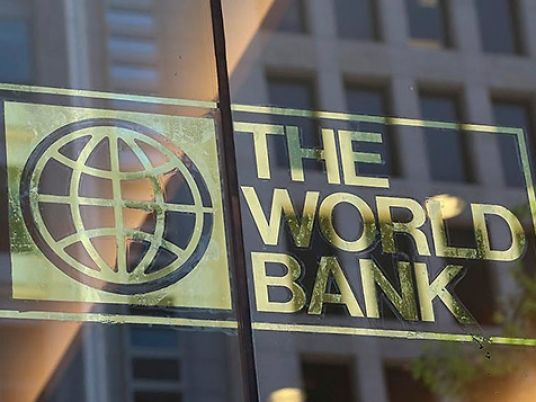 The World Bank on Friday announced it was allocating US$7.9 million to the Egyptian government to finance a coronavirus emergency plan.
"The World Bank activated on March 20th the Contingency Emergency Response Component (CERC) under the "Transforming Egypt's Healthcare System Project" US$ 7.9 million to fund emergency response activities related to the COVID-19 outbreak in Egypt," an official statement published on the World Bank website reads.
The World Bank Country Director for Egypt, Yemen and Djibouti Marina Wes said in the press release that the World Bank is "mobilizing quickly to support Egypt's emergency response activities and the implementation of a preventive plan to confront the COVID-19 outbreak."

"The objective of the Transforming Egypt's Healthcare System Project is to: (i) improve the quality of primary and secondary health care services, (ii) enhance demand for health and family planning services, and (iii) support the prevention and control of Hepatitis C," the statement added.
Globally, the World Bank Group has launched a $14 billion rapid financing package to strengthen counter-coronavirus measures in developing countries and to shorten recovery time.
The immediate response includes providing financing, policy advice, and technical assistance to help countries cope with the health and economic impacts of the pandemic.
The International Finance Corporation (IFC) provided eight billion dollars in funding to help private sector companies affected by the pandemic and enable them to maintain jobs, while the International Bank for Reconstruction and Development (IBRD) and the International Development Association (IDA) initially provided six billion dollars for the health response.
"As countries need broader support, the World Bank Group will deploy up to $160 billion over 15 months to protect the poor and vulnerable, support businesses, and bolster economic recovery," the statement concluded.
President Abdel Fattah al-Sisi also previously announced a LE100 billion comprehensive plan to counter the outbreak and its negative economic consequences, while the Central Bank of Egypt has adopted various measures to cushion the economy as harsh measures are implemented to contain the outbreak.
These include a three percent interest rate cut, providing loans to tourist establishments with repayment terms of up to two years, and an injection of LE20 billion, or $US 1.27 billion, to support the stock market.
President Abdel Fattah al-Sisi also has ordered on Wdnesday that the Tahya Misr Fund (Long Live Egypt Fund) to pay for the costs of quarantine for Egyptian returnees staying in hotels across the country, said Minister of State for Media Osama Heikal.
Finance Minister Mohamed Maait announced that the monthly allowance provided to postgraduate trainee doctors at university hospitals, affiliated to hospitals of the Higher Education Ministry and Al-Azhar University, will now be LE2,200 instead of LE400.
The decision will be applied starting from the December 2019 batch, he added, pointing out that the number of doctors that this applied to is 12,000.
The decision will cost the state LE320 million a year, he said.