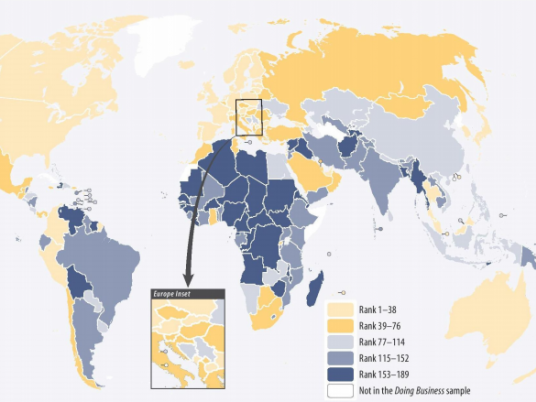 The World Bank expects Egypt's GDP growth to reach 5 percent over the next four years, according to an interview with Hartwig Schafer, World Bank's Country Director for Egypt.
The actions taken by the Egyptian government for the development of economy are very good, Schafer told Al-Shorouk newspaper, pointing out that Egypt's economic growth is expected to increase to 3 or 3.5 percent next year.
"There is a decrease of 6 percent in the price of oil, which is considered useful for Egypt; because its is an importing country," Al-Shorouk quoted Schafer as saying.
He added that the government's decisions to lift subsidies, particularly for fuel, will assist in the delivery of subsidies to the poor directly and raise the economic growth to 5 percent over the next four years.
Recently, however, the IMF estimated Egypt's economy will grow by 2.2 percent in 2014, is expected to stand at 2.2 percent in 2014, and 3.5 percent in 2015.