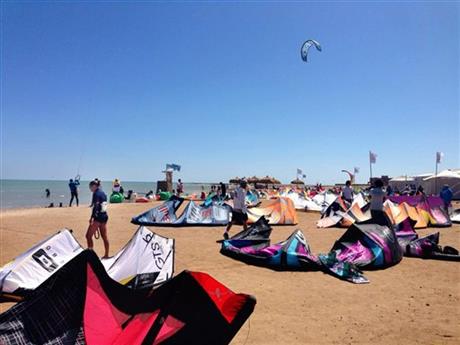 Competition for the world kiteboarding championship has kicked off in Egypt's Red Sea resort of El-Gouna, with 65 contestants from 26 countries shooting across the water and twirling through the air in hopes of winning 50,000 euros (US$56,000) in prizes.
The Monday start of a week-long rally is the opening round for the 2016 title in the extreme sport, with the main prize awarded for freestyle, trick-based maneuvers and another in the "big air" category for whoever can fly off the surf the highest.
Kiteboarding, also known as kitesurfing, is a fast-emerging sailing sport in which riders strap themselves to a parachute-like kite and use the wind to pull them along while standing on a board attached to their feet, with speed records of over 50 knots.