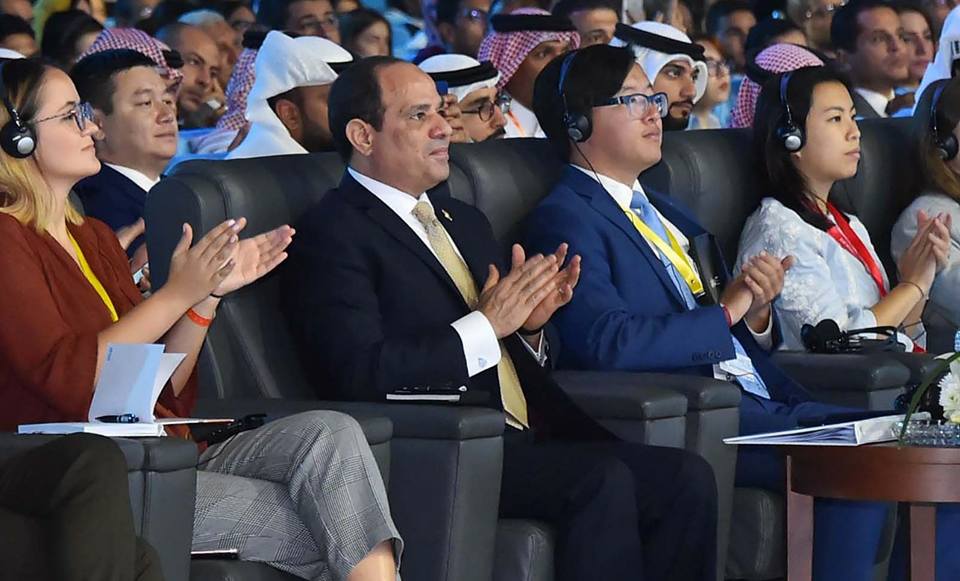 Under the patronage of President Abdel Fattah al-Sisi, the Executive Director of the National Training Academy, Rasha Ragheb announced that the World Youth Forum's fourth edition will be held in Sharm El-Sheikh, running from January 10 to 13.
The forum achieved great success internationally in its previous three editions, according to the official spokesperson for the forum Sarah Badr, during a press conference at the headquarters of the National Training Academy.
She said that registration was opened for a month on the website to apply for participation.
Sessions will include addressing several issues like the coronavirus pandemic, energy, the role of international institutions and digital transformation in the post-pandemic world.
A tight plan has been developed with state agencies for precautionary measures adding that all participants must receive the vaccine, and follow preventive measures throughout the forum period, where a daily examination for all participants will take place, she assured.

The forum administration announced that the conditions for registration:
Applicants should be between 18 and 30 years old, and have an influence in their community and field of specialization, she said, stressing that vaccination against coronavirus required.
The previous three editions received more than 15,000 youth from 160 countries around the world, and the forum was adopted as an international platform for dialogue between the world's youth at the United Nations and the Union for the Mediterranean, according to a member of the forum's organizing committee Sarah Hashem.
It was adopted as an international platform for dialogue and youth empowerment at the 59th session of the United Nations Economic and Social Council, Hashem said.
The first edition of the World Youth Forum  was launched in 2017, where 3,000 young people from around the world attended.
The second edition was in 2018 witnessed the participation of more than 5,000 youth, and the third edition was launched in 2019 with over 7,000 participants.