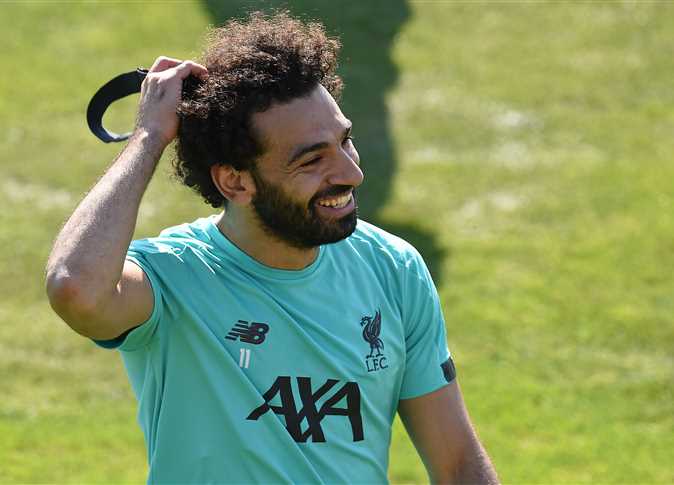 Mohamed Salah, writing for the Independent, has cast a light on the struggles many disenfranchised children face especially in the midst of the coronavirus pandemic.
In his article, titled "The world's displaced children risk losing out on a quality education. Coronavirus just makes it harder", the Liverpool and Egyptian football superstar discusses the plight poor, homeless and refugee children face globally, particularly in developing countries.
Salah explains how much worse this matter has gotten with the coronavirus pandemic, as it has radically changed daily life and closed down many schools.
"Around the world, Covid-19 has closed schools and universities. It has emptied offices, hotels, stadiums, cafes, museums and cinemas – almost everywhere we used to gather,"  the article said.
He added that the pandemic has disrupted the livelihoods of parents already doing everything in their power to pay for books, school uniforms and fees, who must now shoulder accumulating debts.
Salah warned that the coronavirus crisis has also heaped on further challenges to refugee children, already suffering from having their lives torn apart due to conflicts and persecution in their homeland.
"I became the ambassador for the Instant Network Schools (INS) programme only days before the coronavirus pandemic radically altered our everyday lives. Delivered in partnership with Vodafone Foundation and the UN Refugee Agency (UNHCR), the INS connects thousands of refugee and host-country students to a quality digital education,"
"The project – like many of the initiatives highlighted in this report – shows how we can come together in new ways to make a difference to the lives of millions of young people, who more than ever need a helping hand," Salah wrote.
"Children who have been uprooted from their homes need books, schools, qualified teachers and more, but they also need the digital technology that connects them to the rest of the world," he added.
The beloved footballer urged that people do not turn a blind eye to the struggles these children face.
"Unless everyone plays their part, generations of children – millions of them in some of the world's poorest regions – will face a bleak future. But if we work as a team, we can give them the chance they deserve to have a dignified future. Let's not miss this opportunity."