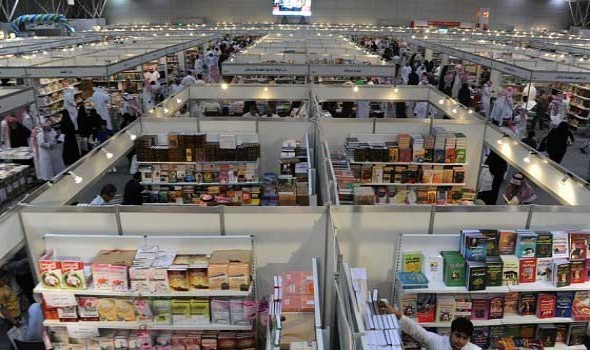 In a compact room, no more than three square meters in size, with a backdrop of walls covered plastered by front covers of iconic novels and photographs of influential authors, including Egypt's very own Naguib Mahfouz, Ernest Hemingway, Paulo Coelho, and Alaa al-Aswani, 30 year old Amr al-Maadawy leans in before the camera to film a video-blog in which he presents viewers with recommendations and a reading-list to equip themselves with before the Cairo International Book Fair.
The 49th round of the Arab world's oldest book fair will open its doors – at Nasr City's Fairgrounds – to book enthusiasts on January 27, and will continue to welcome visitors until February 10, accommodating 848 publishers from 27 different countries.
However, the state of Egypt's economy and the rising cost of living has generated a slight fear among readers: spontaneous purchases of novels one is attracted to based on the cover (weren't you told never to do that?) are proving a risk as readers hold reservations about spending big on a book which could prove underwhelming and fail to deliver.
So, Maadawy and other video-bloggers presented viewers with recommendations for books they considered worthwhile, as well as general guidelines and tips for purchasing books at the book fair.
Maadawy, who works as a financial auditor at a shipping company after graduating from the Faculty of Commerce, is passionate about literature, both Arabic and foreign. In 2016, he began a YouTube venture, creating his account 'The Novelist', recording video reviews of novels, discussing plots, narrating events, and giving viewers glimpses of the story by reading some parts with his wife, in order to simplify the decision process and help people find books that are appropriate to their tastes.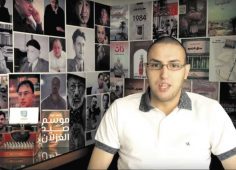 Since his YouTube channel's inception, Maadawy has reviewed a total of 32 novels, and with the book fair approaching, he has been listing recommendations since June 2017.
"I've been working for a while as I know that people are always confused and do not know what to do. I know that it will be a great opportunity, so I make book recommendations: I provide a summary of [a novel's] content and tell people about publishing houses and places of discounts," explained Maadawy.
"I uploaded a video on historical and political novels and a video on the best 16 novels of 2017," he said, preparing viewers for the book fair.
Among the authors listed, he recommends that reading beginners should explore the works of Ahmed Mourad and Mohamed Sadiq, saying: "I am always encouraging them, although a lot of people attack them, but I am sure they attracted young people to read and attend seminars."
18-year-old Saif Habashy, meanwhile, sits in his home in Alexandria, surrounded by books, and records his video 'Your Guide to the 2018 Cairo Book Fair', on his 'Salefny Ketab' (Lend Me A Book) YouTube channel, which he began in May 2017.
"I'm not a critic," he says, "I've just been reading heavily in different fields since I was young, and I tell people the content and price of a book."
In  the run-up to the book fair, Habashy is preparing a guide combining the dates of signing events, the locations of publishing houses, the cost of books, and a novel's story.
Essentially, his guidelines for book-enthusiasts at the fair is: "I'm advising people to choose books on medicine, psychology, and Egyptian history," he says. "I'm not making recommendations for novels, because I see that these are the fields we need to educate ourselves on."