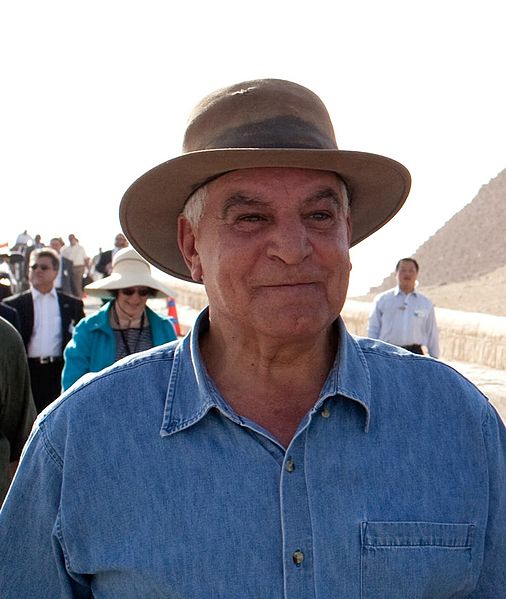 Egyptian archaeologist Zahi Hawass became the first Arab winner of the the Carrick Foundation's golden medal in Serbia on Tuesday during a ceremony attended by Ambassador of Egypt to Serbia Amr al-Jawal and upwards of 500 intellectuals and politicians.
Hawass shared the prize with a Greek singer, an Italian writer, an Italian journalist, a Czech journalist and a French film director.
The Egyptian archeologist is also considered the first African to snag the prize.
The foundation screened a film touching on Hawass's work and notable discoveries, followed by a speech given by the Egyptian archeologist on his homeland in Damietta.
Hawass described knowing the capital of Serbia and being aware of the friendly relations between former Yugoslav President Joseph Tito and the late Egyptian President Gamal Abdel Nasser as a child, also expressing his admiration for Egypt's remarkable artifacts, beginning with the discovery of the statue of Aphrodite.
The foundation has been awarding the prize for 22 years to renowned artists, writers, and journalists, who are selected by an international panel.
Hawass has been listed by National Geographic as an Explorer in Residence, and was also included among the world's Top 100 Most Influential People of 2005 by TIME Magazine.
He also wrote the book "Asrar Masr" (Secrets of Egypt) in September, which offers detailed explanations of the touristic sites of Egypt, such as Luxor's Valley of the Kings and Fayoum's Wadi El-Hitan. The book also recounts the history of ancient Egyptian streets, churches, mosques and coffee shops dating back to the Islamic and Coptic eras.