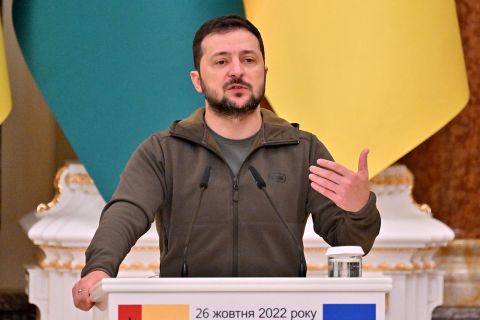 Ukrainian forces fought off a "fierce assault" by Russian troops in the eastern city of Donetsk on Sunday, President Volodymyr Zelensky said in his daily televised briefing.
Russian troops have continued a months-long attempt to seize strategically important parts of Ukraine's east, including the city of Bakhmut, which has seen some of the fiercest fighting in the region.
Pavlo Kyrylenko, head of the Donetsk region military administration, said five people were killed in Donetsk on Sunday — four in Bakhmut and one in Sviatohirsk. Two others were injured, he said on Telegram on Monday.