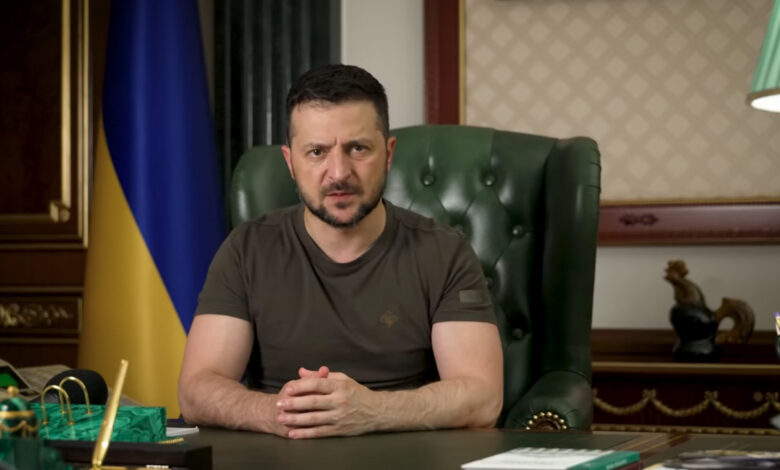 Ukrainian President Volodymyr Zelensky said he would not hold future negotiations if Russia conducts referendums in Russian-occupied areas of Ukraine.
"Every week there are more and more reports that the occupiers are preparing for pseudo-referendums in the occupied areas of the south of our country," Zelensky said in his nightly address Sunday. "I want to say a very simple thing, everyone who helps the occupiers in any way realize their intention will be held accountable. They will bear responsibility to Ukraine."
Officials in Russian-held territories of Ukraine's eastern Donbas region have previously said they would hold referendums on joining Russia.
"The position of our state remains the same: we will not give up anything of ours," Zelensky reiterated, warning that if Russian occupiers pursue the referendums, "they will close for themselves any possibility of negotiations with Ukraine and the free world, which the Russian side will definitely need in a certain moment."