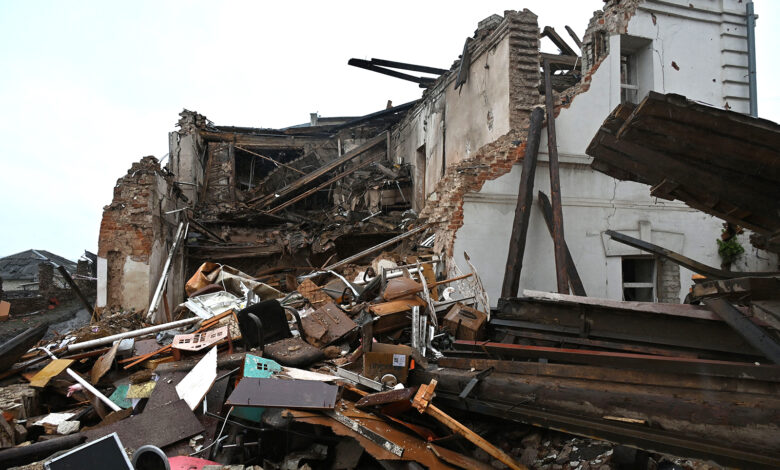 Ukrainian President Volodymyr Zelensky said that "more than 60 museums and galleries in different regions of our country have also been destroyed or damaged by the occupiers" since the invasion began.
He said two women were killed in a Russian attack using S-300 missiles on the Kupyansk museum in the Kharkiv region. The town is about 10 kilometers from the front lines.
He also said that a church was destroyed by a Russian strike in the southern Kherson region. "This church became one of hundreds of churches and prayer houses destroyed by Russian strikes," he said.
Zelensky alleged that Russian forces had broken into the house of a Tatar activist, Abduresheet Dzhepparov, in Crimea. "He is one of the representatives of the Crimean Tatar national movement, a human rights activist, a citizen of Ukraine. It is unknown where he is now, what is happening to him."