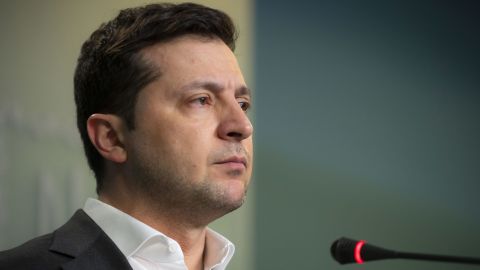 Ukraine is "  extremely tangible losses" on Russian troops in the strategic eastern town of Vuhledar, President Volodymyr Zelensky said in his nightly address on Sunday.
The situation in the area is "very difficult," he added.
"The more Russia loses there, in Donbas — Bakhmut, Vuhledar, Maryinka, Kreminna, the sooner we can end this war with Ukraine's victory," Zelensky said. 
Zelensky also noted that the situation around the southern region of Odesa is unchanged and "we are controlling all potential prospects."
The situation in Ukraine's capital Kyiv meanwhile is "completely under control, as well as along the entire northern border," he said.
New sanctions: Zelensky said he had made "a new sanctions step against all those who fuel Russian aggression."
"I have signed a decree enacting the National Security and Defense Council [NSDC] decision on sanctions against Russian financial entities," he said. "These are Ukraine's sanctions. But each of our sanctions packages becomes the basis for working on sanctions with our partners."
Zelensky implemented a NSDC decision to impose sanctions on an additional 333 Russian citizens and the Moscow Stock Exchange, a public joint-stock company.
"The next EU sanctions package — the tenth one already — is now being prepared," he said. "We are working with our partners to strengthen it."